Food safety programmes
Food businesses registered before 29 February 2016 can continue to use a food safety programme (FSP), but will need to transition to the Food Act 2014. Under the new Food Act, FSPs are known as 'deemed food control plans'.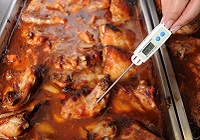 Deemed FCPs
Businesses operating under a deemed Food Control Plan have until November 2018 to apply to transition.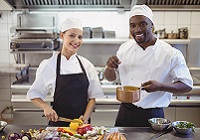 Where do I fit?
Find out where you fit under the new Food Act using MPI's interactive tool.
---
Operating under the Food Act
The Food Act 2014 came into force on 1 March 2016. The Act applies to all new food businesses that started from that date.
Existing businesses (registered under the Food Act 1981 or Food Hygiene Regulations 1974 before 29 February 2016) are making the transition between 2016 and 2019. Find out when your type of business has to start operating under the Act.
Businesses operating under a deemed Food Control Plan (FCP) have until November 2018 to apply to transition to the new Act. Find out more about transitioning:
Who to contact
If you have questions about food safety programmes, email info@mpi.govt.nz