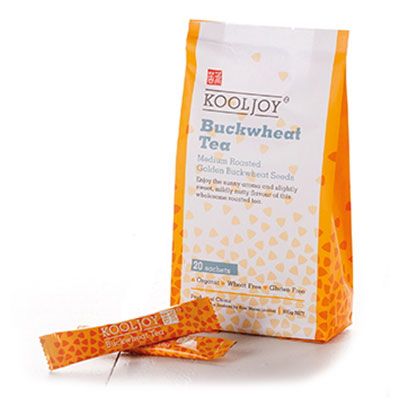 Product identification

Product type

Tea

Name of product (size)

Kooljoy brand Buckwheat Tea (100g)

Batch marking

All batches

Date marking

All dates

Package size and description

The product is sold as 20 sachets inside a 100g plastic pouch.

Distribution

The product is sold at the following stores in Auckland:

Huckleberry New Lynn, 34D Portage Road, New Lynn
Huckleberry Browns Bay, 14 Clyde Road, Browns Bay
Huckleberry Royal Oak, 21B Oak Street, Royal Oak
Harvest by Huckleberry, 405 Richmond Road, Grey Lynn
Bin Inn Glenfield, Shop 209 Glenfield Mall, 40 Downing Street, Glenfield
The Vegan Shop – Ponsonby, 18 Maidstone Street, Ponsonby
The Vegan Shop – Grey Lynn, 143 Williamson Ave, Grey Lynn.

The product is also sold online at The Cruelty Free Shop

Notes

This recall does not affect any other Kooljoy brand products.

The source of the gluten is not yet known.
Consumer advice
People with a gluten allergy or intolerance should not consume this product. If you have consumed any of this product and have any concerns about your health, seek medical advice. If you are not allergic or intolerant to gluten this recall does not affect you.
Customers with a gluten allergy or intolerance should return the product to their retailer for a full refund.
Who to contact
If you have questions, contact Kool Mates Ltd: