Our story, our whakapapa
Te Uru Rākau – New Zealand Forest Service has a history dating back over 100 years to 1919, before its most recent name change on 29 April 2021.
The latest name change is to better reflect the new planning and strategic advice service to be provided to the forestry and wood processing sectors from mid-2023.
It also reflects a new vision for forestry, reflected in the Future of Forestry booklet, that was launched by Forestry Minister Stuart Nash.
Future of Forestry [PDF, 6.6 MB]
We're working to sustainably expand, manage, and utilise New Zealand's forest sources – exotic (non-native) and indigenous (native) – to benefit our environment, our regions, and our people.
To do this, we're:
building strong and dedicated teams in the regions
working to provide a regulatory environment that supports a healthy environment, resilient communities, and a sustainable forestry sector
providing funding and grants to encourage planting and the restoration of native forest around the country, along with jobs for the regions
establishing joint ventures with iwi and other forestry sector partners to make sure the entire country benefits from a stronger forestry sector
using new spatial technologies to help our minister and our forestry partners better understand land to make better decisions around forestry.
Our structure
Te Uru Rākau – New Zealand Forest Service has 7 main teams.
Forestry and land management
The forestry and land management team is responsible for managing the Emissions Trading Scheme work and activity.
Forestry system
This directorate came into effect on 4 April 2022 and will be in place until April 2023.
It runs regulatory programmes including:
development of operational and resource management policies
the Forest Market Assurance Programme (FMAP)
the National Environmental Standards for Plantation Forestry (NES-PF).
Forest development, grants, and partnerships
This team partners with the forestry sector, tangata whenua, councils, and landowners to:
support establishment of smart forests
provide advice and knowledge for the establishment and management of forests
engage the hearts and minds of New Zealanders on the value of trees.
Crown Forestry
Crown Forestry manages the Crown's commercial forestry assets, focusing on achieving the best return for the Government and meeting all the Crown's legal and contractual obligations.
Crown Forestry looks after:
the Crown's forestry leases on Māori land
Crown forest on Crown land
forestry leases by other companies on Crown forest land.
Read more about Crown Forestry
Business and spatial intelligence
The business and spatial intelligence team provides advice for better decision-making within Te Uru Rākau – New Zealand Forest Service and the Ministry for Primary Industries (MPI.
Sector investment
This team develops strategies, policies and initiatives to develop a Forestry Industry Transformation Plan (ITP) for forestry and wood products manufacturing. The team also supports sector investment.
Read more about the Forestry and Wood Processing Industry Transformation Plan
Planning and advisory service
This team is establishing an enhanced planning and advisory service for the forestry and wood processing sector.
Support from other MPI teams
Te Uru Rākau – New Zealand Forest Service is also supported by other teams within MPI like the policy and trade branch, which helps us with:
data, insights, and forestry policy (including afforestation policy)
skills, capability, and regulations.
Our people
Find out about Te Uru Rākau – New Zealand Forest Service's senior leadership team.
Jason Wilson
Deputy director-general Te Uru Rākau – New Zealand Forest Service
Jason joined Te Uru Rākau – New Zealand Forest Service's leadership team in March 2020, in the newly-established role of director sector investment. He was appointed to the deputy director-general role in August 2021.
Jason brings to Te Uru Rākau – New Zealand Forest Service a wealth of experience in the commercial wood processing and manufacturing sectors in New Zealand as well as Australia, working at a senior level for a range of major Australasian wood processing companies.
Dr Elizabeth Heeg
Director forestry system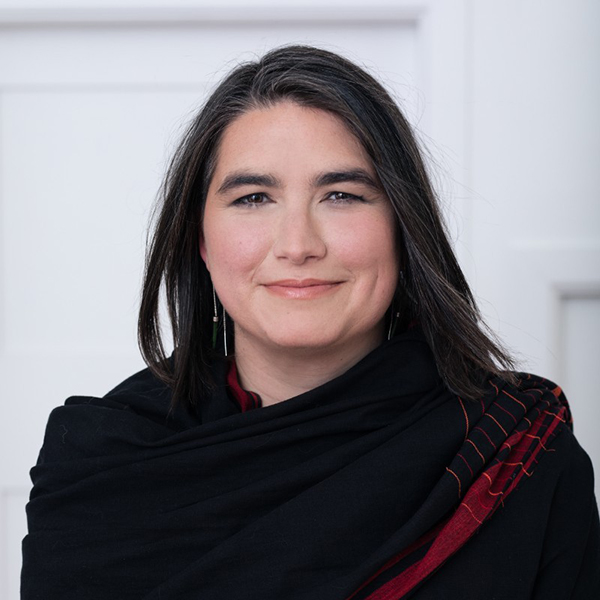 Dr Elizabeth Heeg has had a deep career in the structures and rules affecting natural resources.
Most recently she was head of the Aquatic Unit at the Department of Conservation leading a team of science and technical advisors who deliver research and advice to support the conservation of marine and freshwater ecosystems and species.
She has worked previously at Te Uru Rākau – New Zealand Forest Service and has a strong understanding of complex forestry systems and the regulatory and policy frameworks supporting them.
Elizabeth is a long-standing member of the Eastbourne Forest Rangers group and regularly volunteers on Matiu-Somes Island.
Oliver Hendrickson
Director forestry and land management
Oliver has been with MPI for 6 years.
He has experience in a number of policy programmes including the Resource Management Act reform and the National Policy Statement for Freshwater.
Oliver has a Masters of Law specialising in biodiversity, water, climate change, and resource management.
As the director of forestry and land management, Oliver has responsibility for the management of the Emissions Trading Scheme.
Sam Keenan
Crown Forestry general manager
Sam has been with MPI (and its predecessors) for 9 years, with experience in the commercial management of fisheries research and science, biosecurity, and more recently leading the Crown's forestry operations.
Sam has a Bachelor of Forestry Science and a Professional Diploma in Procurement and Supply, and is also a member of the Chartered Institute of Procurement of Supply.
As the general manager of Crown Forestry, Sam is responsible for managing our portfolio of commercial forestry assets to achieve the best return for stakeholders while meeting the Crown's legal obligations.
Debbie Ward
Director business and spatial intelligence
Debbie has a Bachelor of Business Studies (Hons), an Executive Masters in Public Administration, and more than 30 years' experience in business management across a range of sectors.
Her previous roles include MPI's director of security and privacy, and manager of IT performance and risk at Inland Revenue.
As the director of business and spatial intelligence, Debbie is responsible for managing across-branch services including administrative support, corporate communications, business planning and reporting, event management, and project management office services.
Debbie manages the spatial intelligence team who supports the Emissions Trading Scheme with assessment and mapping needs, and the skills and workforce team who are supporting the sector to implement initiatives to attract, train, and retain a skilled workforce.
Alex Wilson
Director, forest development, grants and partnerships
Alex has more than 15 years' experience in environmental services and primary industries within Auckland and Rotorua. She has worked at Auckland Council and was part of the Auckland Transition Agency that merged the 7 Auckland councils. Alex also spent 3 years as a maths and geography teacher, following a science degree in geography and a post-graduate diploma of secondary teaching.
She has held senior roles in catchment management, informatics, forestry, environmental funding, and closing landfills. Recently, Alex contributed to the establishment of the One Billion Trees programme and supported the regional scale-up of Te Uru Rākau– New Zealand Forest Service.