Four measures of the strategy's success
Reporting on these measures enables us to track progress and prioritise our work to deliver across all the strategy's outcomes. This reporting also aims to maintain and build public confidence in the industry's performance.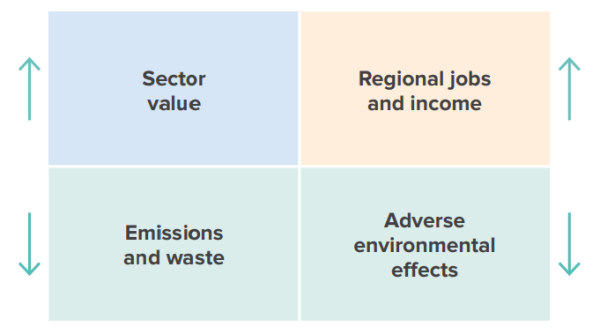 Progress report for the aquaculture industry
We've prepared an infographic on the measures for the 2021 calendar year.
Aquaculture environmental performance annual report 2022 [PDF, 304 KB]
Notes about the aquaculture annual report
The infographic includes details that can help you understand the aquaculture industry's environmental performance.
For full details on how we measure this, refer to our report:
Method and approach for measuring the environmental effects of aquaculture [PDF, 319 KB]
The method and approach used is based in part on the aquaculture industry's A+ Sustainable Management Framework
A+ is an independently verified sustainable management framework, managed by Aquaculture New Zealand, and developed with Government support.