The on-board camera system
Fisheries New Zealand has engaged Spark Business Group (Spark) to provide the technology, cameras, software, and transmission process for on-board cameras. Spark's installers (Aimex) carry out the installations on each vessel.
The system requires minimal interaction from skippers. It is a closed, automated system that needs only a brief check at the beginning and end of each trip.
The main components

Cameras
The cameras focus only on areas where relevant fishing activities take place. Their number and location is discussed and approved by each vessel owners prior to installation.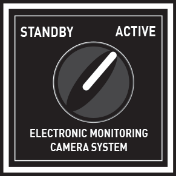 Active and standby switch
This is how the cameras are turned on and off. Before starting in-scope fishing activities, the switch needs to be turned to 'Active'. When all in-scope activities are finished, it can be put on 'Standby'.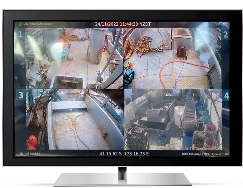 On-board display monitor
Skippers are able to see what is being recorded by the cameras by looking at the camera display monitor. It also displays the available memory and any other relevant system information.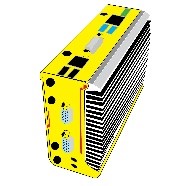 Yellow Fin server and antenna
The Yellow Fin box is the brains of the system and where the encrypted data is stored. When a vessel is in Spark mobile range, the footage is transferred automatically over the network and uploaded onto the cloud.
Steps to complete the installation of on-board cameras
Initial email and information pack from MPI: If we think your vessel may require on-board cameras, we will contact you and provide an initial set of information about the camera system and common questions people have.
Vessel owners receive a phone call: A time is booked for an on-board assessment at a time that suits the vessel operator.
On-board installation assessment: Aimex's team of marine engineers will visit the vessel and conduct the on-board assessment.
Vessel installation plan created: Vessel owner need to approve the plans.
System is installed: Based on the vessel installation plan and the timeframes agreed with the vessel owner, a suitable time will be booked to install the camera system.
Support resources provided: Spark will provide vessel owners with a quick reference guide and an on-boarding kit containing general information for crew, operational details of the cameras, signage, and answers to frequently asked questions.
Fishers can call for Spark for help 24/7 should there be any issues with the system after it is installed.
Freephone Spark on 0800 22 56 74.
Sample images of footage that cameras can capture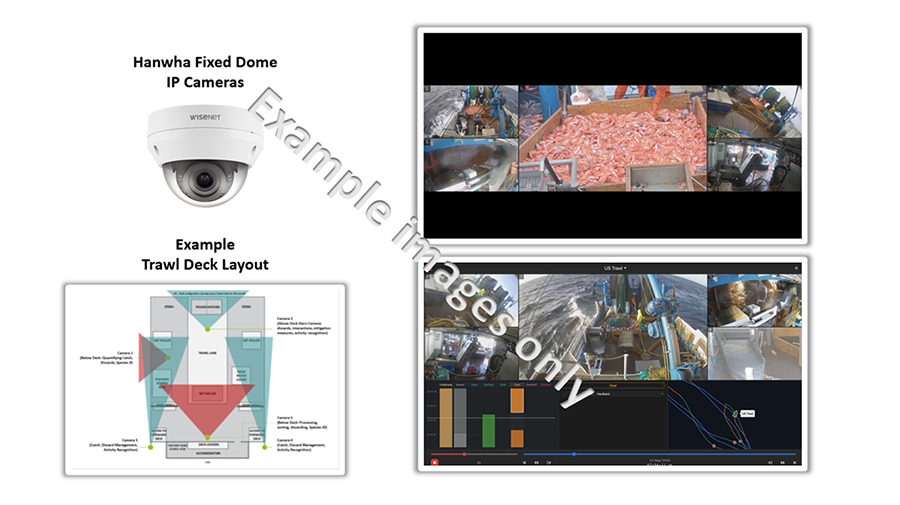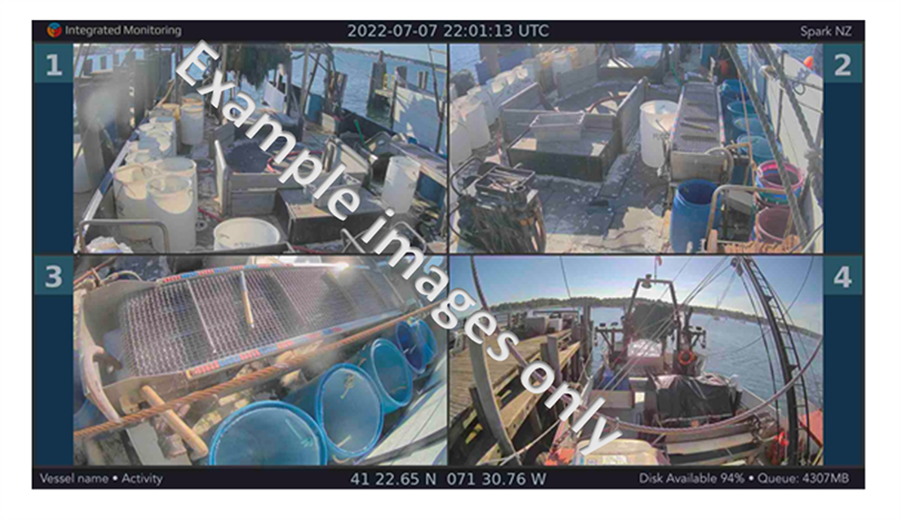 On-board cameras user guides
Spark's Quick Reference Guide [PDF, 1.7 MB]
Spark's Electronic Monitoring System Guide for On-board Cameras [PDF, 5.7 MB]
Related pages
On-board cameras, including rollout timeline
Exemptions for on-board cameras
The 2019 proof of concept for the rollout of on-board cameras
Who to contact
If you have any further questions, email onboardcameras@mpi.govt.nz