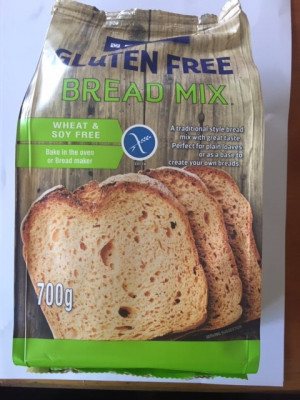 Product identification

Product type

Bread mix

Name of product (size)

Bakels Gluten Free Bread Mix (700g)

Batch marking
2011016

Date marking

Best Before 01 December 2021

Package size and description

The product is sold in a 700g plastic bag.

Distribution

The product is sold in the following North Island stores only.

New World Brookfield, Tauranga
New World Green Bay, Auckland
New World Morrinsville, Waikato
New World Te Rapa, Hamilton
New World Whakatane, Bay of Plenty
Pak'n Save Clarence Street, Hamilton.

Notes

This recall does not affect any other Bakels brand products.

The gluten is from wheat flour.

Wheat flour was used in a food product made before the bread mix.
Consumer advice
Customers are asked to check the date mark on the product packaging.
People with a gluten allergy or intolerance should not consume this product. If you have consumed any of this product and have any concerns about your health, seek medical advice. If you are not allergic or intolerant to gluten, this recall does not affect you.
Customers with a gluten allergy or intolerance should return the product to their retailer for a full refund.
Who to contact
If you have questions, contact NZ Bakels Limited:
Phone: 09 579 6079
Address: 421-429 Church Street East, Penrose, Auckland.