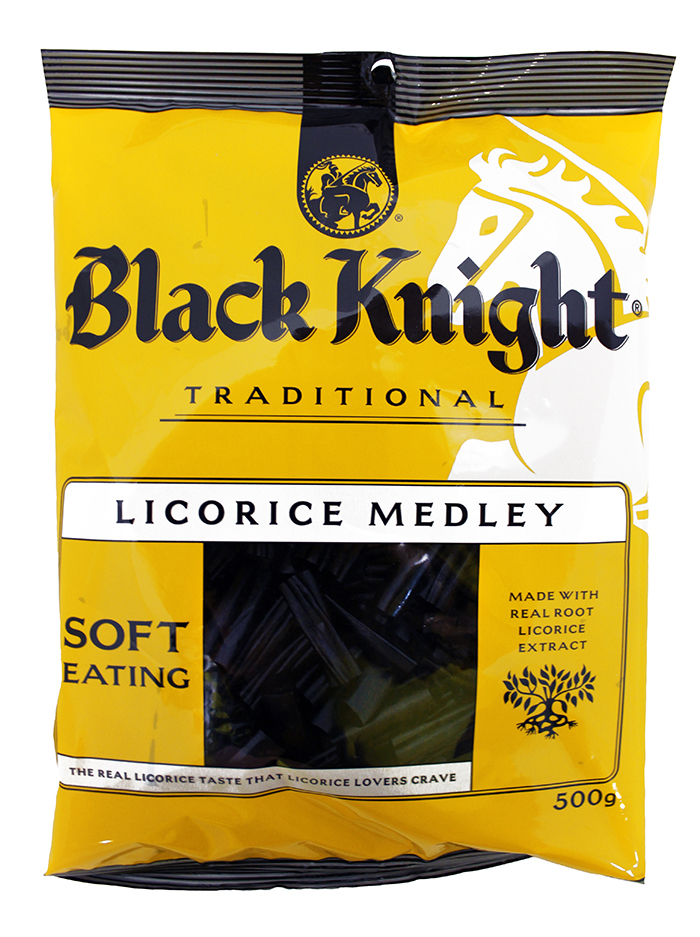 Product identification

Product type

Licorice

Name of product (size)

Black Knight brand Licorice Medley (500g)

Batch marking

B560

Date marking

Best before: 26 OCT22

Package size and description

The product is sold in a 500g plastic bag.

Distribution

The product is sold at:

Countdown supermarkets north of Taupo.

The following Pak'n Save supermarkets throughout the North Island:

Pak'n Save Albany
Pak'n Save Gisborne
Pak'n Save Hawera
Pak'n Save Henderson
Pak'n Save Kilbirnie
Pak'n Save Lower Hutt
Pak'n Save Masterton
Pak'n Save Mill Street
Pak'n Save Napier
Pak'n Save New Plymouth
Pak'n Save Palmerston North
Pak'n Save Papakura
Pak'n Save Papamoa
Pak'n Save Petone
Pak'n Save Pukekohe
Pak'n Save Rotorua
Pak'n Save Silverdale
Pak'n Save Taupo
Pak'n Save Te Awamutu
Pak'n Save Thames
Pak'n Save Upper Hutt
Pak'n Save Whanganui

Pak'n Save and New World supermarkets throughout the South Island and at the following Four Squares:

Four Square Fairlie
Four Square Frasers
Four Square Mackenzie
Four Square Tekapo

The product is also sold at the below Farmlands stores:

Farmlands Amberly
Farmlands Te Puna

Notes

The product was sold during 26 October to 5 November 2021.

The contamination is a result of an ingredient (molasses) being used which was contaminated with lead and is associated with the recent raw sugar and soft brown sugar recall.

Various brands of Raw and Brown Sugar

This recall does not affect any other Black Night brand products, or any other products manufactured by RJs Licorice (NZ) Ltd.
Consumer advice
Customers are asked to check the batch and date mark printed on the back of the product packaging.
If you have purchased this product, do not consume. The immediate food safety risk from this product is considered to be low, however if you have consumed this product and have any concerns about your health, seek medical advice.
Customers should return the product to their retailer for a full refund.
Who to contact
If you have questions, contact RJs Licorice (NZ) Ltd:
Phone: 0800 255 7678
Address: 5 Tiro Tiro Road, Levin 5510