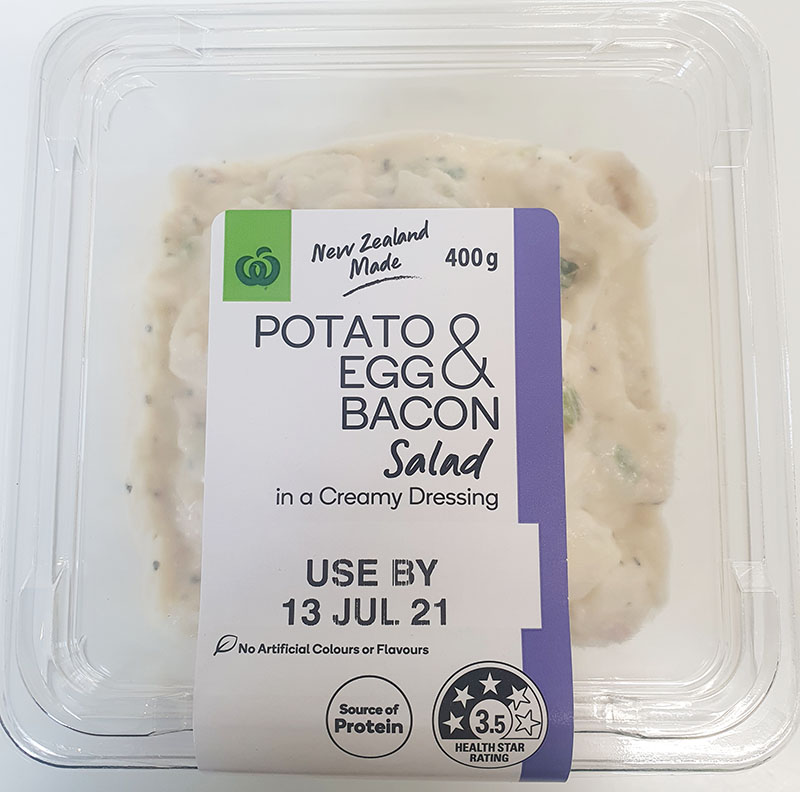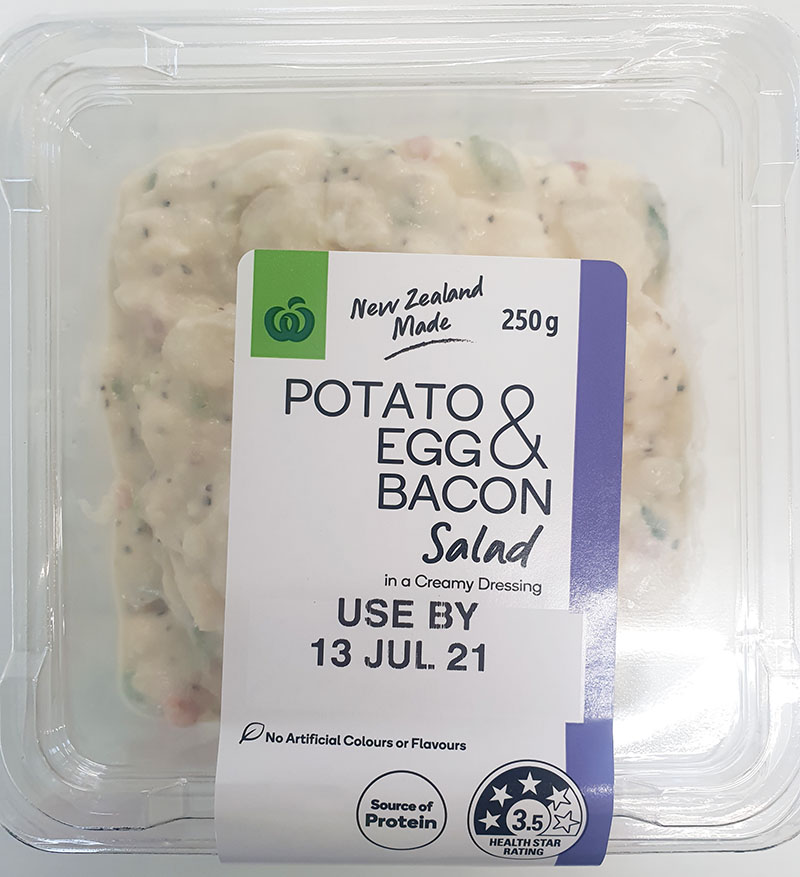 Product identification

Product type

Ready to eat salad

Name of product (size)

Countdown brand Potato Egg & Bacon Salad (250g)

Countdown brand Potato Egg & Bacon Salad (400g)

Date marking

Use-by date 13 JUL 21

Package size and description

The product is sold in 250g and 400g plastic packaging.

Distribution

The product is sold at Countdown, FreshChoice, and Supervalue stores nationwide.

Notes

This recall does not affect any other batches of this product and any other Countdown brand products.
Consumer advice
Customers are asked to check the date mark printed on the packaging.
Affected product should not be consumed. There have been no reports of associated illness, however, if you have consumed any of this product and have any concerns about your health/about illness, seek medical advice.
Customers should return the product to their retailer for a full refund.
Read more on Listeria infection: symptoms and advice
If you have questions, contact Woolworths NZ Ltd:
Phone: 0800 40 40 40
Address: 80 Favona Rd, Mangere, Auckland.