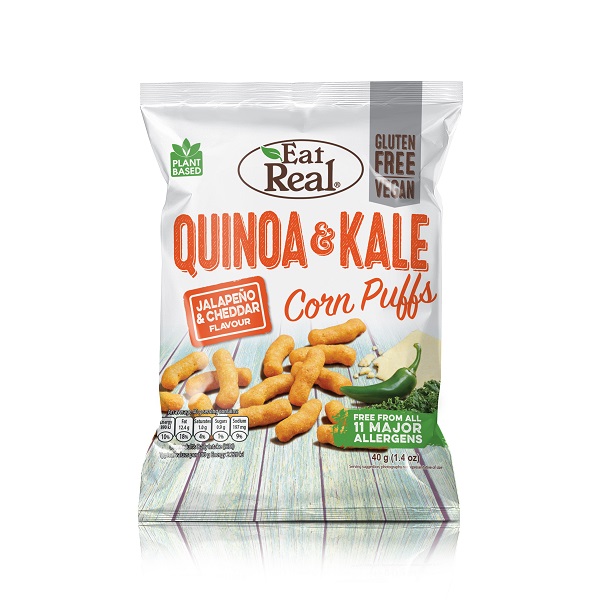 Product identification

Product type

Snack food.

Name of product (size)

Eat Real brand Quinoa & Kale Corn Puffs Jalapeno and Cheddar (40g).

Batch marking/date marking

All best before dates up to and including 31 May 2022.

Package size and description

The products are sold in a 40g bag.

Distribution

The products are sold at the following supermarkets and selected retail outlets throughout New Zealand:

Bin Inn Nelson

Bin Inn Petone

Bin Inn Porirua

Bin Inn Remuera

Bin Inn Thames

Dandi Candy

Four Square Titahi Bay

Four Square Village

Four Square Fosters

Four Square Cockle Bay

Four Square Martina

Fresh Choice Waimauku

Munchy Mart

New World Gardens

The Warehouse

V1 Vegan Store

Notes

This recall does not affect any other House of Fine Foods Limited products.
Consumer advice
People with a milk allergy should not consume this product. If you have consumed any of this product and have any concerns about your health, seek medical advice. If you are not allergic to milk, this recall does not affect you.
Customers with a milk allergy should return the product to their retailer for a full refund.
Who to contact
If you have questions, contact House of Fine Foods Limited:
Phone: (09) 930 7577 or (09) 410 1066
Address: Level 1, 1 Airborne Road, Albany, Auckland 0632.