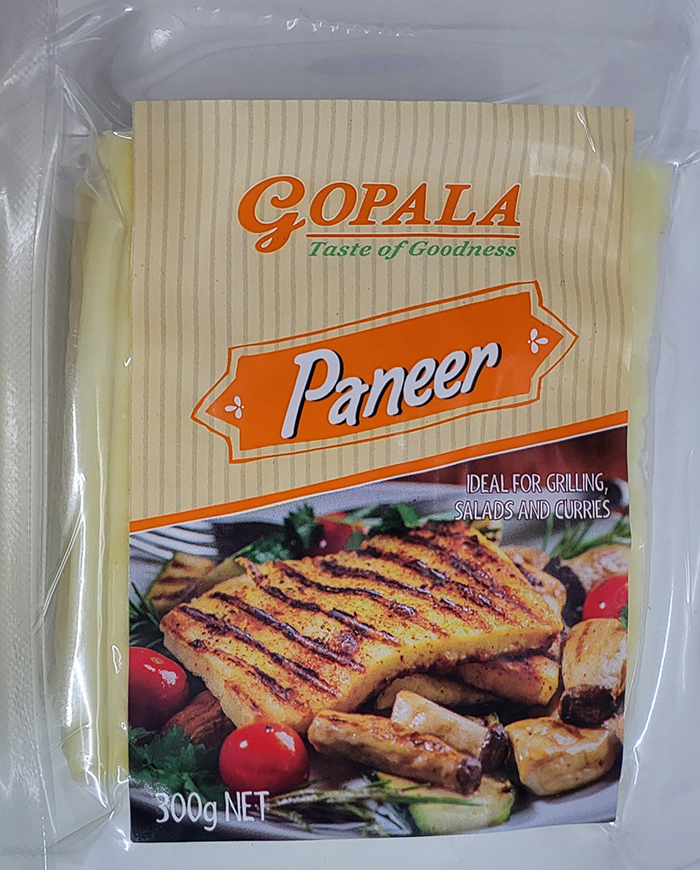 Product identification

Product type

Cheese

Name of product (size)

Gopala brand Paneer (various weights between 300g and 1kg)

Date marking

All dates up to and including best before 05.05.22

Package size and description

The product is sold in various weights between 300g and 1kg in a plastic package.

Distribution

The product was sold in supermarkets and ethnic grocery stores throughout New Zealand.

The product has not been exported.

Notes

This recall does not affect any other Gopala brand products.

This recall does not apply to the product if labelled with the following statement – "COOK THOROUGHLY PRIOR TO CONSUMPTION".
Consumer advice
Customers are asked to check the date mark printed on the back of the product packaging.
Affected product should be cooked thoroughly (piping hot all the way through). The affected product should not be consumed raw. If you are in any doubt please throw the product out or return it to the place it was purchased.
There have been two reports of illness which may have been associated with this product, however a definitive link between the two cases and the product has not been confirmed. If you have consumed any of this product and have any concerns about your health, seek medical advice.
Further information on Listeria
Who to contact
If you have questions, contact Gopals Sweets & Snacks Ltd:
Phone: 09 238 7515
Address: 21 Subway Road, Pukekohe, Auckland