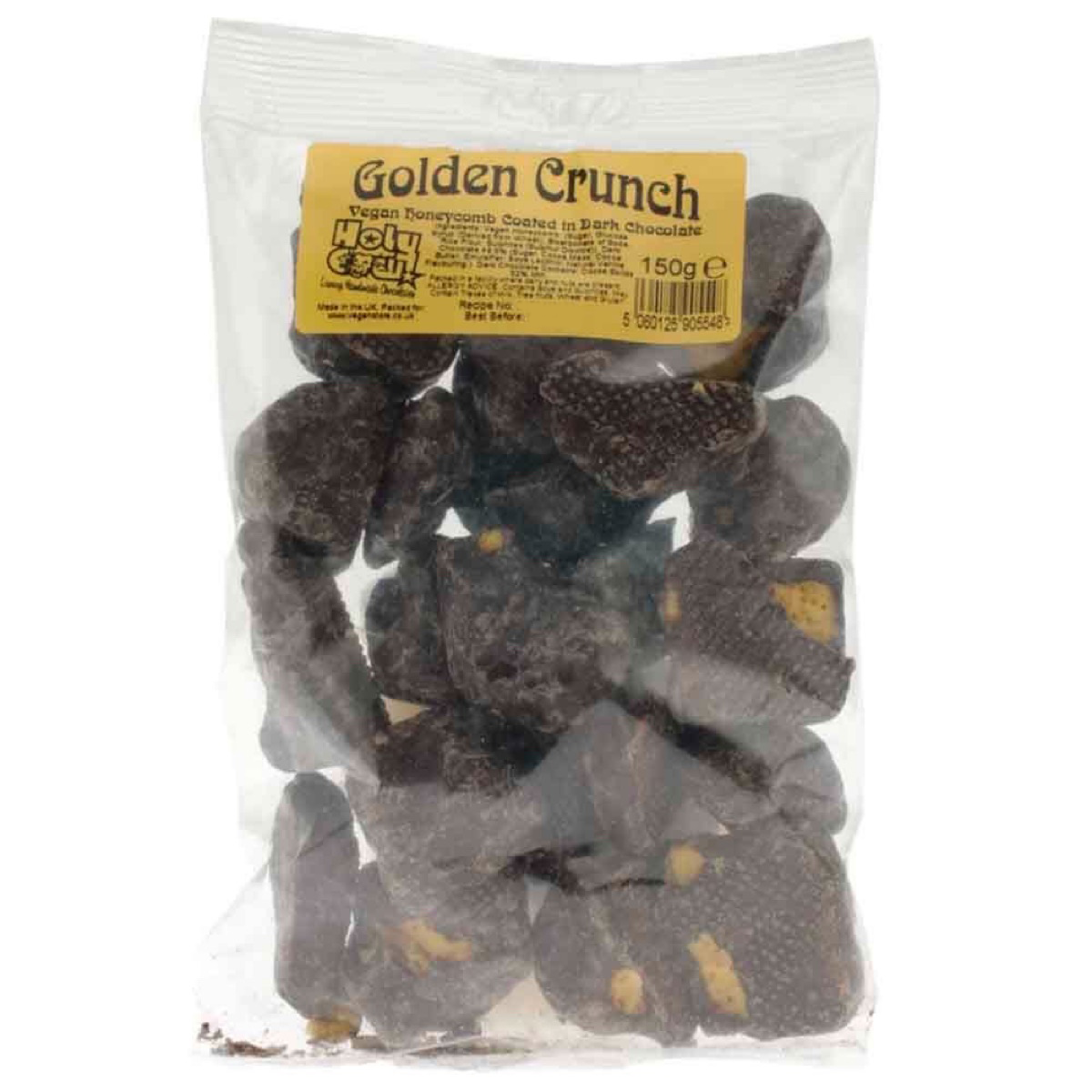 Product identification

Product type

Vegan chocolate/confectionary

Name of product (size)

Holy Cow brand Golden Crunch Vegan Honeycomb Coated in Dark Chocolate (150g)

Batch and date marking

Batch: 21309, Best Before 03/08/2022

Package size and description

The product is sold in a clear plastic bag, which is heat sealed at both ends.

Distribution

The product is sold at The Cruelty Free Shop also known as the Vegan Shop in Ponsonby, Auckland.

The product is also sold at The Cruelty Free Shop online store.

The Cruelty Free Shop online store

The product has been imported from Australia and was manufactured in the United Kingdom. It has not been re-exported.

Notes

The product is labelled with 'may contain traces of milk'. However, following an allergic reaction overseas, it appears milk is present at levels higher than what would be expected as a trace level.

Other allergens are also noted on the label.

This recall does not affect any other Holy Cow brand products.
Consumer advice
Customers are asked to check the batch and date mark on the front of the packet.
People with a milk allergy should not consume these products. If you have consumed any of these products and have any concerns about your health, seek medical advice. If you are not allergic to milk, this recall does not affect you.
Who to contact
If you have questions, contact The Cruelty Free Shop Limited:
Phone: 09 218 9145
Address: 18 Maidstone Street, Ponsonby, Auckland 1021