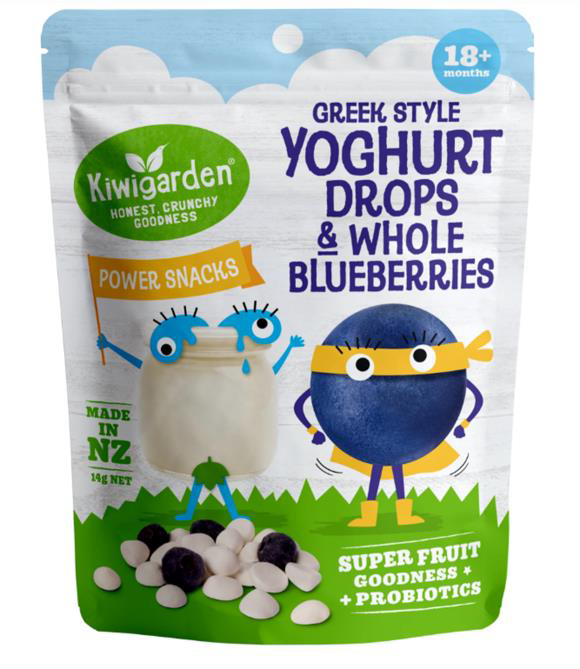 Product identification

Product type

Yoghurt drops

Name of product (size)

Kiwigarden brand Greek Style Yoghurt Drops & Whole Blueberries (14g)

Date marking

BEST BEFORE 23/03/2025, 03/04/2025 and 17/04/2025

Package size and description

The product is sold in a 14g plastic pouch.

Distribution

The product is sold at selected retail outlets and supermarkets throughout New Zealand.

The product is exported to Hong Kong, Singapore and Philippines.

Notes

This recall does not affect any other Kiwigarden brand products.
Point of sale notice for retailers
If you are a retailer of the product in this recall, download a copy of the point of sale notice. You need to display it in your store for one month.
Point of sale notice [PDF, 51 KB]
Consumer advice
Customers are asked to check the date mark on the back of the product.
Affected product should not be consumed. There has been one report of choking. If you have consumed this product and have any concerns about your health, seek medical advice.
Customers should return the product to their retailer for a full refund.
Who to contact
If you have questions, contact Kiwigarden Ltd:
Phone: 06 879 6095
Address: 3 Meihana Street, Hastings