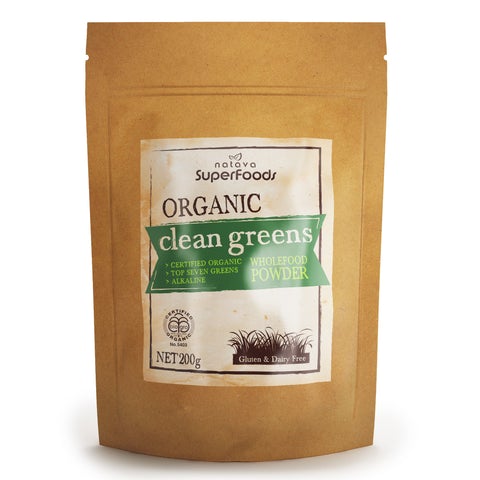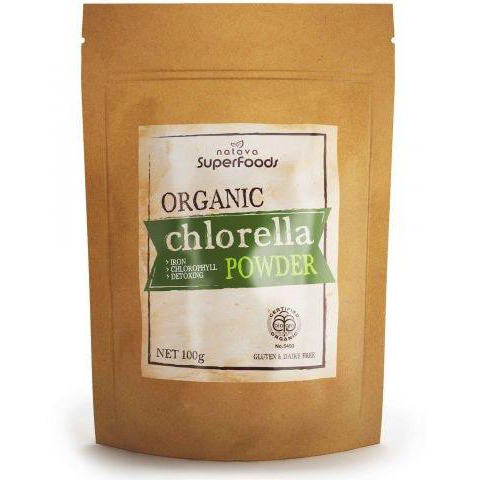 Product identification

Product type

Algae powder

Name of product (size)

Natava SuperFoods brand Organic Chlorella Powder (100g)

Natava SuperFoods brand Organic Clean Greens Wholefood Powder (200g)

Batch and Date marking

Natava SuperFoods brand Organic Chlorella Powder (100g)

Best Before: 07-Sep-22 and Batch: N-232, N-233 and N-234

Natava SuperFoods brand Organic Clean Greens Wholefood Powder (200g)

Best Before: 31-Dec-22 and Batch: N-227

Package size and description

The products are sold in a 100g paper bag pouch or a 200g paper pouch.

Distribution

The affected products are sold at Health 2000 stores throughout New Zealand as well as the following retail outlets:

Northland Region

Bin Inn Whangarei, 75 Walton St, Whangarei
Putiputi Ra Organics Health & Eco Store, 79 Walton Street, Whangārei.

Auckland Region

Bin Inn Onehunga, 132 Onehunga Mall Road, Onehunga, Auckland
Bin Inn Pukekohe, 4a Harris Street, Pukekohe, Auckland
Bin Inn Silverdale, 1/19 Silverdale Street, Silverdale, Auckland
Bin Inn Takanini, 30 Walters Road, Takanini Village Shopping Centre, Auckland
Bulk Food Savings, 217 Dominion Road, Mount Eden, Auckland
Common Sense Organics Milford, 137 Kitchener Road, Milford, Auckland
Common Sense Organics Mt Eden, 284 Dominion Road, Mount Eden, Auckland
Harvest Wholefoods, 403-407 Richmond Road, Grey Lynn, Auckland
Huckleberry Browns Bay, 14 Clyde Road, Auckland
Huckleberry Farms Royal Oak, 6 Campbell Rd, Royal Oak, Auckland
Huckleberry New Lynn, 34D Portage Rd, New Lynn, Auckland
IE Produce Ltd, 1 Barry's Point Road, Takapuna, Auckland
Kumeu Produce Market, 407 State Highway 16, Auckland
Max Health Store, 6 Rosedale Road, Windsor Park, Auckland
My Natural Health, 44D Crooks Rd, East Tamaki, Auckland
Naturally Organic, 12/18 Corinthian Drive, Albany, Auckland
Organics Out West Ltd, 37-39 Glenmall Place, Glen Eden, Auckland
The Goodness Grocer, 11 Queen Street, Waiuku
The Natural Health Co., 9/10 Wellington Street, Howick, Auckland
Vita Health, 157 Onehunga Mall, Onehunga, Auckland.

Waikato Region

Bin Inn Hamilton East, 15/20 Clyde Street Shopping Centre, Hamilton East, Hamilton
Bin Inn St Andrews Hamilton, 21 Braid Road, St Andrews, Hamilton
Bin Inn Taupo, Spa Gate Shopping Centre, 27 Paora Hapi Street, Taupo
Valley Ridge Products Ltd t/a Organic Nation, 245 Commerce Street, Frankton, Hamilton.

Hawke's Bay Region

Cornucopia Organics, 221 Heretaunga Street East, Hastings.

Bay of Plenty Region

Bin Inn Bethlehem (Tauranga), Shop H7, Bethlehem Shopping Centre, 19 Bethlehem Road, Bethlehem, Tauranga
Huckleberry Farms Ltd Mt Maunganui, 35 MacDonald St, Mt Maunganui, Bay of Plenty
Simply Organic NZ, 771 Cameron Road, Tauranga South, Tauranga.

Manawatu-Whanganui Region

Bin Inn Palmeston North, 688 Main Street, Terrace End, Palmerston North
Bin Inn Whanganui, 200a Victoria Avenue, Whanganui.

Wellington Region

Bin Inn Kapiti, 128 Kapiti Road, Paraparaumu
Common Sense Organics Lower Hutt, 37 Waterloo Road, Hutt Central, Lower Hutt
Common Sense Organics Wellington, 147 Tory Street, Te Aro, Wellington.

South Island

Beetroot Groceries, 211 High Street, Motueka, Tasman
Bin Inn Alexandra, 38 Tarbert Street, Bridge Hill, Alexandra
Bin Inn Nelson, Montgomery Square, 16 Bridge Street, Nelson
Ebb Café, 82 Filleul Street, Dunedin Central, Dunedin
Fresh Choice Merivale, Merivale Mall, 189 Papanui Road, Merivale, Christchurch
Fresh Choice Nelson, 69 Collingwood Street, Nelson
HealthPost Ltd, 30 Orion St, Collingwood, Golden Bay, Nelson
More 2 U, 1 Sarah Street, Timaru Central
New World Gore, 2/8 Irk Street, Gore
Organic Foods Nelson Ltd, 93 Collingwood Street, Nelson
Piko Wholefoods, 229 Kilmore Street, Christchurch
Vegeland, 310 Marshland Road, Marshland, Christchurch
Wholefoods Market & Health Store, 52 Riccarton Road, Riccarton, Christchurch.

The products may also be sold online from the above stores and retail outlets.

Notes

This recall does not affect any other Natava SuperFoods brand products.
Consumer advice
Customers are asked to check the batch and date mark on the back of the packaging.
Affected products should not be consumed. There have been no reports of associated illness, however if you have consumed any of these products and have any concerns about your health, seek medical advice.
Customers should return the products to their retailer for a full refund.
Who to contact
If you have questions, contact Hello Foods Ltd:
Phone: 0800 80 57 05
Address: 520 Waterloo Road, Islington, Christchurch 8042.