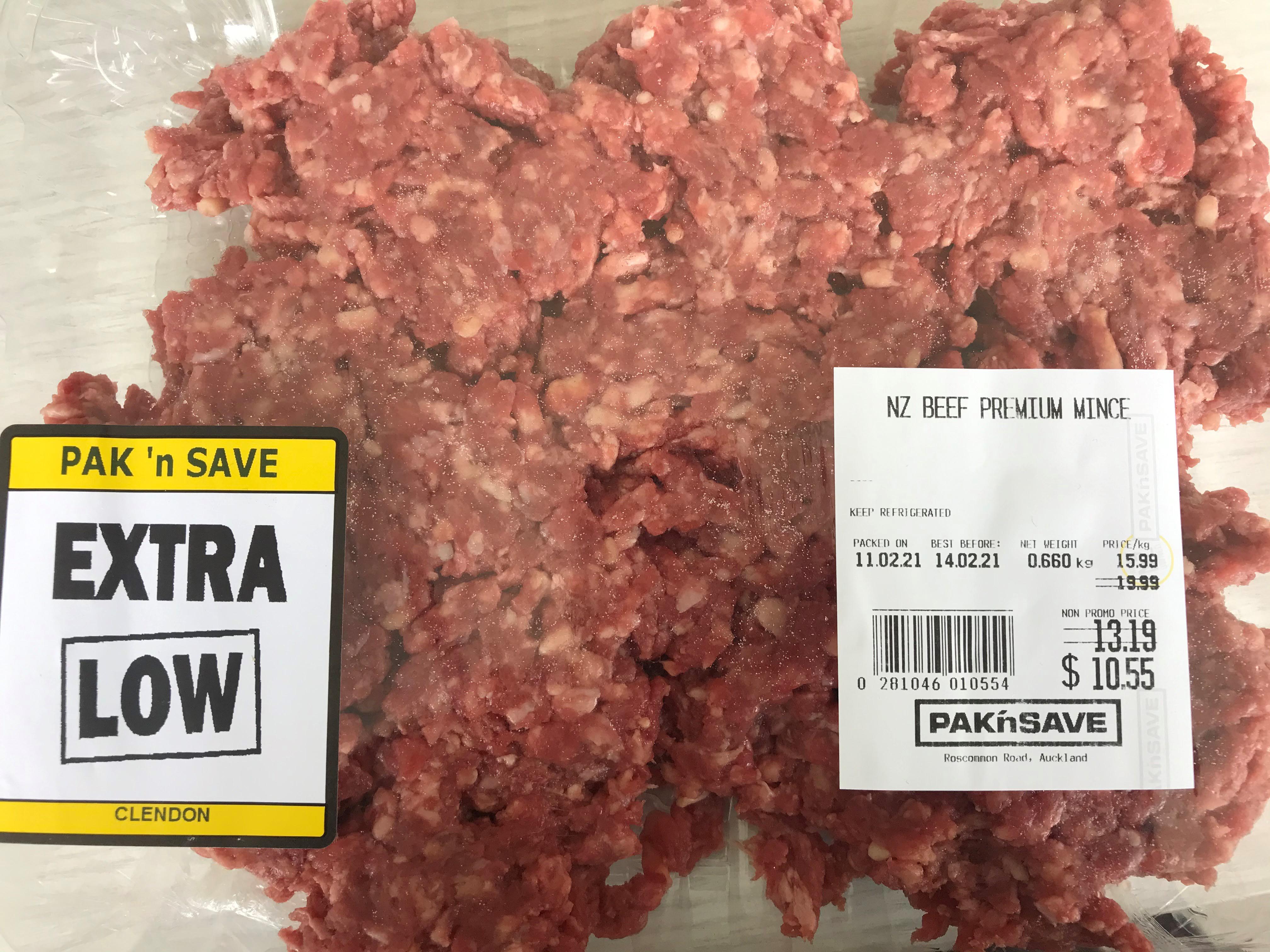 Product identification

Product type

Beef mince

Name of product (size)

Pak'n Save Clendon brand NZ Beef Mince (various weights)

Pak'n Save Clendon brand NZ Beef Premium Mince (various weights)

Date marking

Packed on date 11.02.21 and best before date 14.02.21

Package size and description

The products are sold in plastic packaging of various weights.

Distribution

The products are only sold at Pak'n Save Clendon, Auckland.

Notes

This recall does not affect any other Pak'n Save brand products.
Consumer advice
Customers are asked to check the date mark on the product packaging.
Affected products should not be consumed. There have been no reports of associated injury, however if you have consumed any of these products and have any concerns about your health, seek medical advice.
Customers should return the products to Pak'n Save Clendon for a full refund.
Who to contact
If you have questions, contact Pak'n Save Clendon:
Phone: 09 266 5010
Address: 16 Robert Ross Place, Clendon