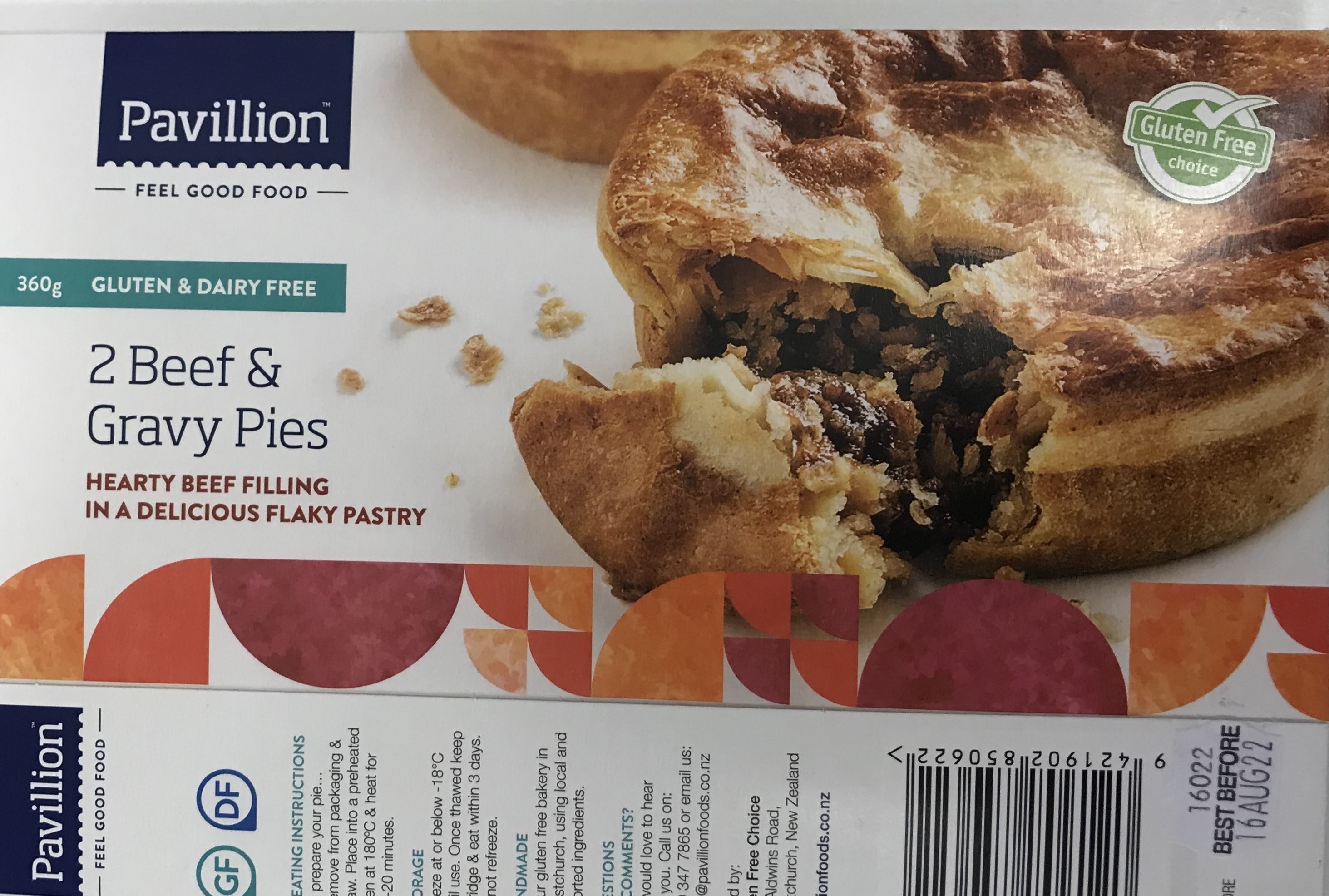 Product identification

Product type

Frozen pies

Name of product (size)

Pavillion brand Beef and Gravy Pies 360g

Date marking

Best before date 16AUG22

Batch marking

On outer packaging: 16022

On individual pies: 16023

Package size and description

The product is sold frozen in a 360g plastic and cardboard packaging.

Distribution

The product is sold at supermarkets throughout New Zealand.

Notes

This recall does not affect any other Pavillion brand products.
Consumer advice
Customers are asked to check the best before date on the side panel of the product packaging.

People with a milk allergy or intolerance should not consume this product. If you have consumed any of this product and have any concerns about your health, seek medical advice. If you are not allergic or intolerant to milk, this recall does not affect you.
Customers with a milk allergy or intolerance should return the product to their retailer and email sales@pavillionfoods.co.nz or call 021 365 006 for a full refund.
Who to contact
If you have questions, contact Gluten Free Holdings Limited:
Phone: 021 365 006
Address: 21D Aldwins Road, Phillipstown, Christchurch.