Vertebrate toxic agents
Vertebrate toxic agents are trade name products used to kill, control, or limit the viability of vertebrate pests such as rabbits and possums. Find out about dealing with these products in New Zealand.
---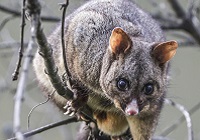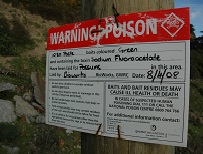 Staying safe
Check the Environmental Protection Authority's guide to staying safe when using poisons.
---
Legal requirements for vertebrate toxic agents
If you import, manufacture, sell, or use a vertebrate toxic agent (VTA) in New Zealand, you need to follow the requirements of the ACVM Act 1997 and ACVM Regulations. These products may also have requirements under other legislation, such as the Biosecurity Act 1993 and the Hazardous Substances and New Organisms Act 1996.
Who to contact
If you have questions about vertebrate toxic agents, email approvals@mpi.govt.nz