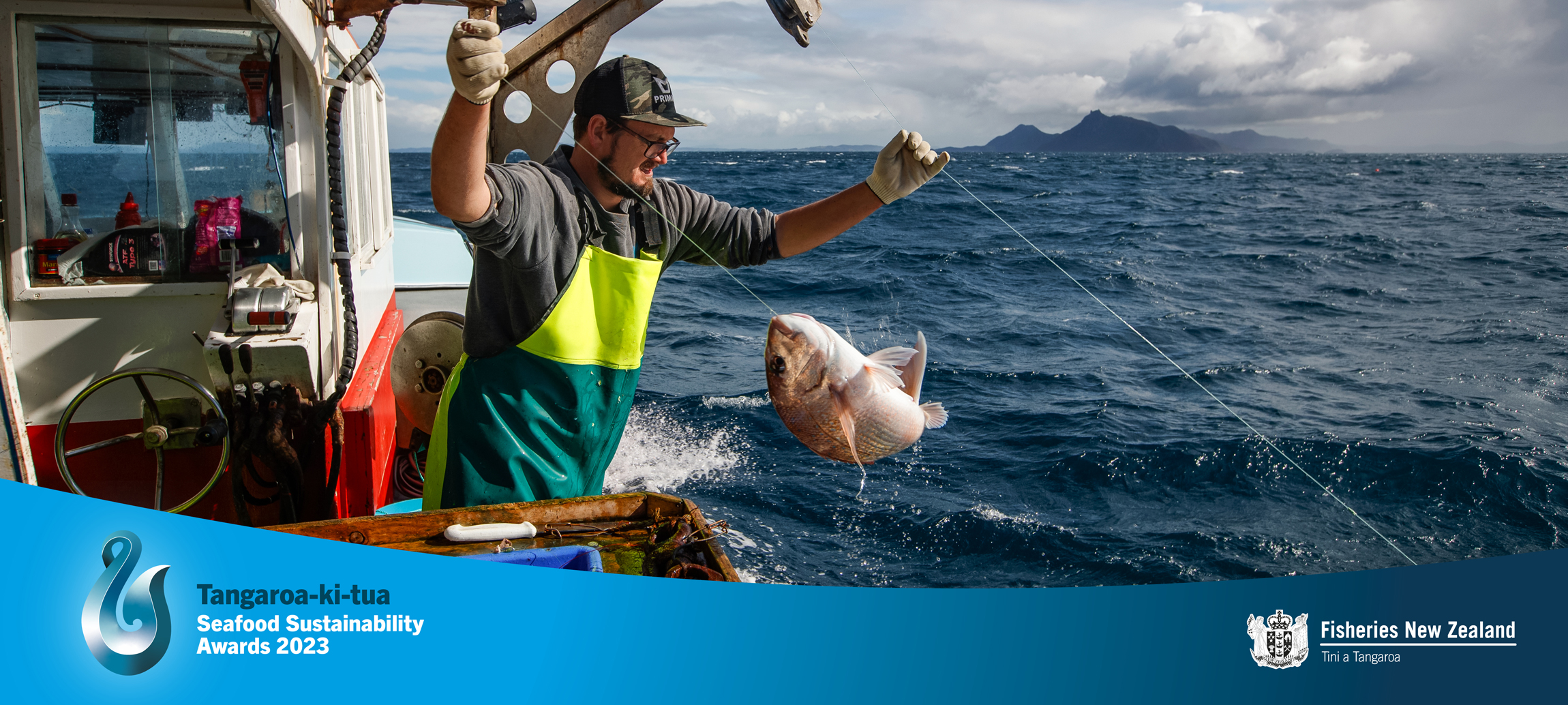 Celebrating sustainability and innovation in the seafood industry
We're an island nation with one of the largest oceans in the world. Kiwis go fishing for sport, enjoyment, and to get food for their whānau. Seafood is one of our biggest export earners – last year bringing in $1.9 billion into New Zealand and creating thousands of jobs.
A sustainable seafood sector means ensuring that our oceans are productive and healthy, both now and for future generations.
The Seafood Sustainability Awards are a chance to recognise outstanding contributions to sustainability and innovation right across the seafood sector. They are open to anyone in Aotearoa New Zealand – individuals, community groups, as well as businesses.
The awards will be held in Wellington at Parliament on Tuesday 6 June 2023.
How to enter the awards
The awards have 6 categories. You can enter as many categories as you like – choose the ones that suit you best. You can either nominate yourself or someone else except for the Minister's Award. For the Minister's Award, you must be nominated by someone else.
In your entry, give as much information as you can to show how this contributes to creating a sustainable and innovative seafood sector. Entries must be in by 5pm on 7 April 2023.