Ray Smith
Director-General
Ray Smith is Director-General of MPI, appointed to the role on 1 November 2018.
Ray served as Chief Executive of the Department of Corrections from 2010 to 2018.
Prior to this, he was the Deputy Chief Executive of the Ministry of Social Development's Child, Youth and Family, an agency which was superseded by Oranga Tamariki.
In August 2017, Ray was appointed as Government Health and Safety Lead by the State Services Commissioner.
Stuart Anderson
Deputy Director-General Biosecurity New Zealand
Stuart has been with MPI since 2010 in roles including science, policy, disaster recovery, economic analysis, forestry, fisheries, and biosecurity.
He's led the Ministry's forestry regulatory and operational functions, fisheries management system, and the Mycoplasma bovis Programme (a world-first attempt to eradicate this cattle disease from any country).
Prior to joining MPI, Stuart worked at Scion (the New Zealand Forest Research Institute) and led the wildfire research programme.
Vincent Arbuckle
Deputy Director-General New Zealand Food Safety
Vincent joined the Ministry for Primary Industries in November 2018 and currently leads New Zealand Food Safety. Prior to this, he was Deputy Director-General Compliance and Governance, and held senior roles in Corrections, the New Zealand Fire Service, and AXA New Zealand.
Sam Keenan
Acting Deputy Director-General Te Uru Rākau – New Zealand Forest Service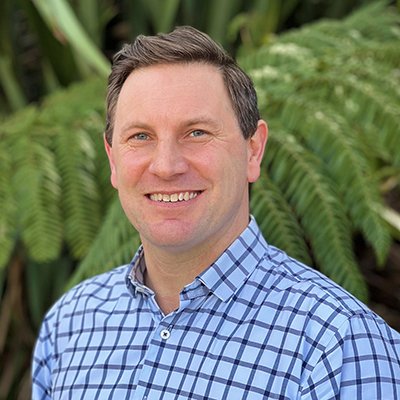 Sam has been with MPI (and its predecessors) for 9 years, with experience in the commercial management of fisheries research and science, biosecurity, and more recently leading the Crown's forestry operations.
Sam has a Bachelor of Forestry Science and a Professional Diploma in Procurement and Supply, and is also a member of the Chartered Institute of Procurement of Supply.
Dan Bolger
Deputy Director-General Fisheries New Zealand
Dan first joined the organisation in 1986 as an agricultural economist for the Ministry of Agriculture and Fisheries.
In his previous role as Deputy Director-General of the Ministry of Agriculture and Forestry's (MAF) Strategy and Performance Group, Dan was responsible for leading MAF's corporate strategy management, organisational planning and performance, internal governance support, risk and assurance, and communications functions.
Dan has an extensive background with MAF's policy team, where he focused on issues affecting the economic performance of agriculture and forestry.
Karen Adair
Deputy Director-General Agriculture and Investment Services
Karen has held a number of senior roles in a career spanning 25 years. As Deputy Director-General Agriculture and Investment Services, Karen is responsible for the strategic oversight and delivery of a wide range of programmes. These include initiatives to promote innovation and sustainable economic growth, develop Māori agribusinesses, build resilient communities, and care for the health and wellbeing of animals. Karen also holds a cross-government role as the Senior Regional Official for Otago.
Karen was seconded to MPI as Deputy Director-General Sector Partnerships and Programmes in September 2018, and was appointed to her current role on 1 July 2019. Prior to this, Karen was Deputy Chief Executive, Policy and Sector Performance at the Ministry for Culture and Heritage. She has also held senior roles within The Treasury, MPI, and the former Ministry of Agriculture and Forestry.
Warwick Tauwhare-George
Tumuaki Tuarua Māori Deputy Director-General Māori
Warwick Tauwhare-George (Ngāi Tahu and Waikato-Tainui) has extensive senior executive management experience across the food and fibre sector, most recently as CEO of Parininihi ki Waitotara, a Taranaki based Māori Incorporation with diverse business interests including dairy farming, koura, forestry, horticulture, renewable energy, apiculture and tourism infrastructure.
Warwick leads MPI's important work managing Māori sector partnerships and the delivery of the Māori Primary Sector Plan - Rautaki mo te Taurikura (Embracing change for prosperity) [PDF, 2.8 MB], championing the Māori-Crown relationship.
Charlotte Austin
Deputy Director-General China Relations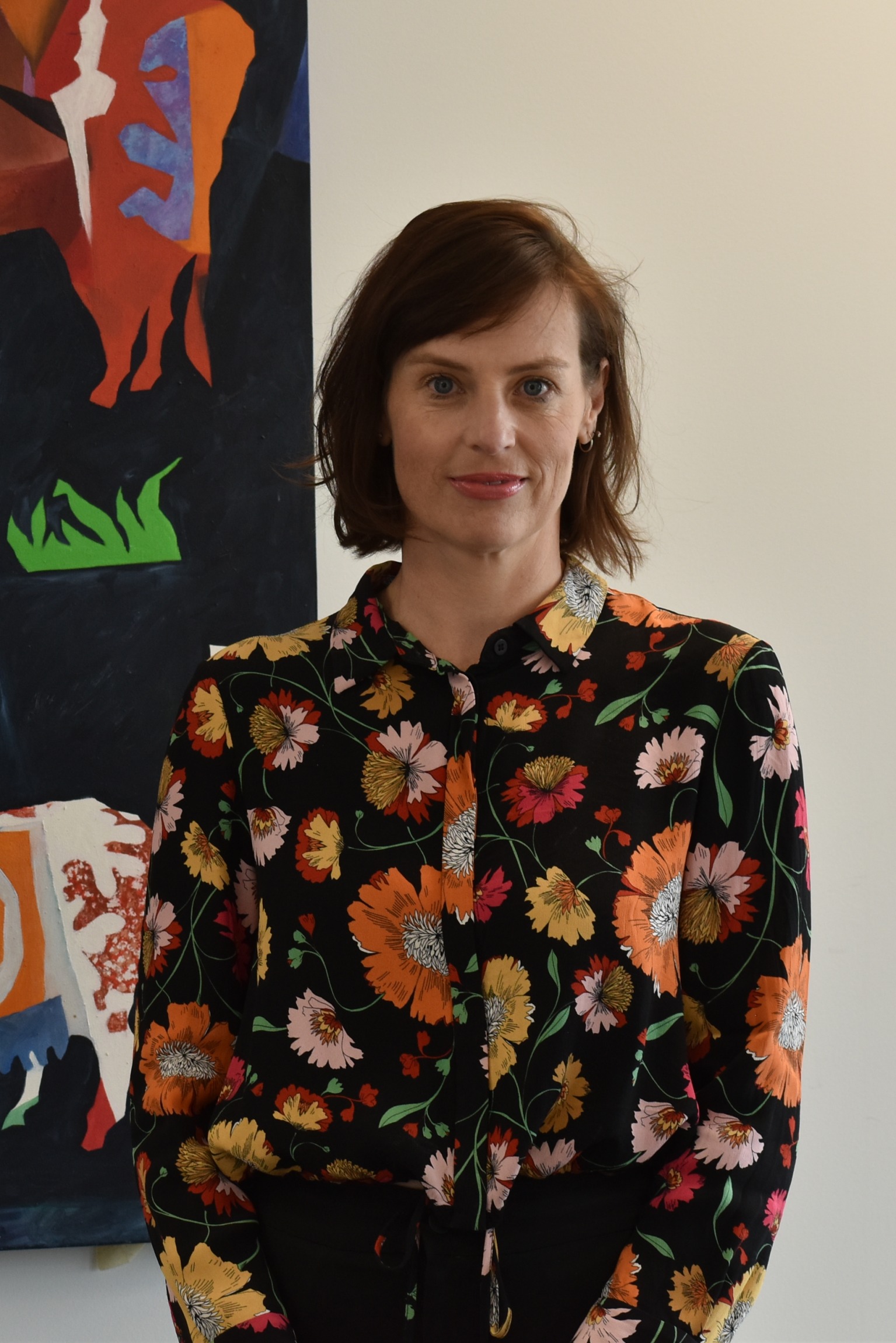 Charlotte leads MPI's 4-member team based at the New Zealand Embassy in Beijing, China. She joined MPI in 2015 and held several roles in biosecurity, disaster management and fisheries before moving into policy and trade.
Prior to her current role, Charlotte was Director Fisheries Verification and Operations, with a key focus on health and safety. This included the Fishery Observer Services team whose work was acknowledged at the 2021 New Zealand Workplace Health and Safety Awards, winning the Supreme Award.
Charlotte spent several research seasons at Scott Base investigating climate impacts on fish species early on in her career and is a graduate of Canterbury University.
Julie Collins
Deputy Director-General Policy and Trade
Julie has more than 30 years' experience in primary industries and resource use policy here and in the UK. She has led senior roles in climate change, the Emissions Trading Scheme, forestry, biosecurity, animal welfare and food policy. Recently she led Te Uru Rākau, a new MPI branch, and has also worked in the food safety standards area.
Over the years, she has worked in the New Zealand Forest Service, the Ministry of Forestry and the Ministry of Agriculture and Forestry. Julie also spent 15 years in the UK, working for the UK Government on Community Forestry, Common Agriculture Policy Reform and Rural Development initiatives.
Neil Cherry
Deputy Director-General Corporate Services
Neil is the Deputy Director-General, Corporate Services at the Ministry for Primary Industries. He is a fellow Chartered Accountant of Chartered Accountants Australia and New Zealand and a member of the Centre for Accounting, Governance and Taxation Research Board. Neil's career has been built around roles in audit, financial, and now executive management, principally within and across the wider public sector.
Prior to joining MPI, Neil spent 5 years at the Department of Corrections as the Deputy Chief Executive – Finance, Property and Technology.
He was an inaugural member of the External Reporting Board when it was established as a Crown entity in 2011 and chaired the New Zealand Auditing and Assurance Standards Board between 2011 and 2016. Neil is a graduate of Victoria University of Wellington.
Gillon Carruthers
Deputy Director-General Public Affairs
Gillon joined MPI to lead the newly-established Public Affairs branch in July 2019.
Gillon has extensive media, political, and public service experience. Following a lengthy career as a journalist, notably with the BBC and Radio New Zealand, Gillon spent 7 years as a ministerial press secretary in Parliament.
Prior to joining MPI, Gillon was General Manager, Public Affairs at Corrections, where he led the media, ministerials, and strategic communications teams.
Dr John Roche
Chief Science Adviser
John was appointed Chief Science Adviser in June 2018 to provide an independent science perspective to MPI. He leads our Science Forum, chairs the Science Governance Group at MPI and the independent Mycoplasma bovis Strategic Science Advisory Group. John is also a member of the Prime Minister's Chief Science Adviser's forum and is an adjunct professor in University of Auckland's School of Biological Sciences.
John was previously DairyNZ's Principal Scientist for Animal Science. He has held science appointments in Ireland and Australia. He is also Managing Director of Down to Earth Advice Ltd.
Widely published and a regular contributor to international science and farming conferences, John has an Honours degree in Agricultural Science, a Masters in Farm Systems and Pasture Management, and a PhD in Animal Nutrition.
Debby Butler
Inspector General Regulatory Systems
Debby stepped into the newly established role of Inspector General on 14 October 2019. She reports directly to the Director-General but is not a member of the senior leadership team.
Prior to taking on this new role, Debby spent 8 months acting in the role of Director Audit, Risk, and Evaluation in the Compliance and Governance business unit at MPI.
Previously, Debby held senior management roles in ACC (the Accident Compensation Corporation) and the Department of Corrections. She has experience in audit, risk, corporate governance, directorship, and a wealth of commercial experience from within SOEs (state-owned enterprises), consulting, and the financial industry.
Find out more about the role of the Inspector General Regulatory Systems
Risk and Assurance Committee
Risk and Assurance Committee advises the Director General on MPI's internal control functions, legislative compliance, risk management, governance, and integrity functions. It also has input into MPI's internal and external audit activities. Members of this committee include: Bruce Robertson (Chair), Christine Stevenson, Peter Crow, Wayne Beilby, and Steven Fyfe.
Image files for media use
Media needing images of members of the senior leadership team can download these files:
Ray Smith [JPG, 729 KB]
Stuart Anderson [JPG, 8 MB]
Sam Keenan [JPG, 138KB
Dan Bolger [JPG, 658 KB]
Karen Adair [JPG, 808 KB]
Charlotte Austin [JPG, 568 KB]
Neil Cherry [JPG, 950 KB]
Gillon Carruthers [JPG, 950 KB]
Dr John Roche [JPG, 880 KB]
Debby Butler [JPG, 1.7 MB]
Find out more
MPI's organisational structure
Who to contact
If you have questions about the information on this page, email info@mpi.govt.nz