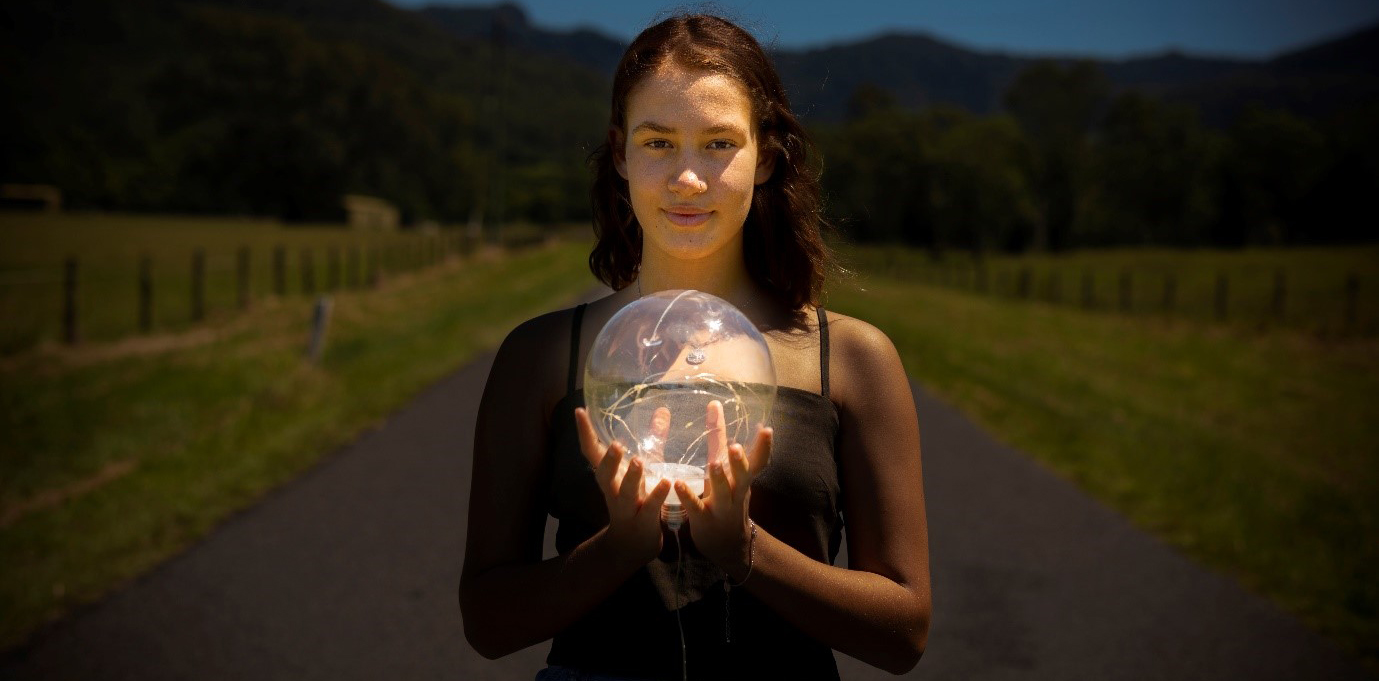 What we value at MPI
Here at MPI we really value the unique perspective and experience of our motivated younger generations – our rangatahi. We also encourage those returning to study later in life. You are all the future leaders and change-makers of Aotearoa and the world.
We celebrate an inclusive and diverse workplace where difference is championed. We're an employer of choice because of it. We can genuinely serve, grow, and protect Aotearoa if we're representative of and speaking for our diverse population. We need to be able to connect with our stakeholders through a greater understanding. We need to be trusted as a genuinely representative voice that can deliver for all New Zealanders. And we want that to include you.
We're a hub for policy, innovation, thought, regulation, and change. Our work stretches from paddock, orchard, forest, and the oceans. We're about promoting innovation, encouraging new technologies and investing in scientific research. Our work cuts through the processing, packaging, and transportation system, all the way to market, and ultimately to consumers worldwide. The breadth of the primary industries offers exciting careers. And Manatū Ahu Matua – MPI - is at the heart of the industry.
Get a career boost at MPI
MPI can help you get your career moving through our partnerships, scholarships, internships, and graduate programme.
Find out about:
TupuToa and Tupu Tai

We are a proud major partner of the TupuToa Internship Programme. This is an innovative programme creating pathways for Māori and Pasifika students into careers in the corporate and professional sectors. Each year we welcome a number of TupuToa interns to join MPI for a 3-month internship.
TupuToa seeks to ensure corporate Aotearoa is representative of our country, by developing and empowering our people and building the cultural capability of our partners. TupuToa programmes aim to address the persistent inequalities facing Māori and Pasifika communities and disrupt intergenerational disadvantage.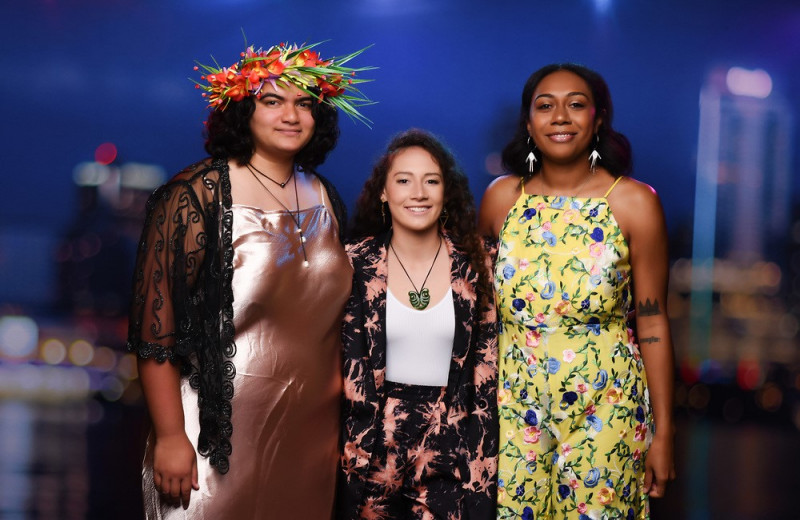 Tupu Tai Pasifika Public Sector Summer Internship Programme
MPI also host interns as part of the Tupu Tai Pasifika Public Sector Summer Internship Programme. Tupu Tai is an interagency government initiative that offers you the opportunity to explore career pathways, build confidence as a Pasifika professional, and see what it's like working for government.
Tupu Tai Pasifika Public Sector summer internship programme
GirlBoss New Zealand and MPI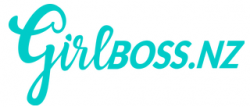 We have a partnership with GirlBoss New Zealand, a social enterprise working to close the gender gap in science, technology, engineering, maths, entrepreneurship and leadership.
With our help they've run a series of summits in schools across Aotearoa and a trailblazing online programme.
Find out about GirlBoss Edge: Primary industries online programme
In 2016, the primary sector was 66% male and 34% female. In 2020, we worked with over 400 young wāhine to grow their confidence and help them find ways to use their voices to effect positive change in one of the country's most important industries.
Words from a participant (July 2020)
"The GirlBoss Edge programme enabled me to see there was a whole new world of opportunities in the Primary Industries, an industry which I previously saw as just cows and farmers. I can now envision myself in as a future innovator and protector of our environment. The career modules mean that now I can translate my passions and skills into something I can broadcast and sell, ending up with a whole lot of opportunities that will get me closer to my dream university or job. I also now am part of a network of girls who will support me through my journey with the same passions as me."
The Activator Award
Each year, MPI also sponsors an Activator Award in the GirlBoss Awards, a nationwide search for entrepreneurial young wāhine (aged 11 to 18 years) who are defying stereotypes and creating change in their communities. The Activator Award celebrates a GirlBoss who takes action, isn't afraid to get her hands dirty, and lets her strength and determination lead the way in a primary industry related field.
MPI scholarships
We know that balancing study with everything else you have going on is hard yards. We support a range of scholarships and awards that may help you.
Ngā karahipi uru rākau (forestry scholarships)
Available for Māori and/or female students enrolling in a Bachelor of Forestry Science or Bachelor of Engineering (Hons) in Forest Engineering at University of Canterbury. The scholarships are valued at $8,000 per year for a 4-year degree, plus internships.
Find out more about forestry scholarships
Fisheries New Zealand scholarship
Available to both Masters and undergraduate students in the fields of fisheries science and marine biology.
Get details about the Fisheries New Zealand scholarship
MPI's Graduate Development Programme
Join MPI's award-winning grad programme as a permanent member of our team and launch a rewarding career – driving sustainability, prosperity and protecting our taonga as well as our industries.
Video – Te hōtaka whakapakari ā MPI (1.44)
Transcript - show/hide
You're a well-rounded individual with more than an impressive set of grades, right?
At least that's what your mum says. And you want to be part of an organisation
that's working to Grow & Protect NZ… Not a soulless corporation making money for
someone overseas. Can we say that?
Yes, we can. Because we're MPI (Manatū Ahu Matua)
Being part of our Graduate Development Programme means you're safeguarding our land, soil, and water
You're growing and protecting our taonga, as well as our industries.
This stuff is super important - you aren't just doing photocopying!
When you become part of our grad programme, you'll get to experience first-hand what a diverse
organisation MPI is. During three 6-month rotations, you'll get to move around the country choosing different
areas of MPI – no matter what you specialised in at uni.
You could be running with the dog handlers, working on important policies and Ministerials,
out on the water protecting our fisheries or in the regions as part of a response to
a biosecurity threat. By the time your 18 months is up, you'll
have a great perspective on the vital work we do at MPI.
You'll also have built up a great network and received heaps of mentoring and development
along the way. We invest in you.
Why? Because you're one of us. You're whānau.
A job on the Grad Programme doesn't stop when your time's up. It's a real job,
doing real work, making a real difference. That's why our grads are still with us after
5 years of running the programme. And that's why we were the winner of the
2017 NZAGE Best Graduate Development Programme. It's a grad programme where you get to grow
while helping to grow and protect New Zealand. To find out more check out our website.
[End of transcript]
---
Who our grad programme is looking for
We want to hear from you if you:
are knowledgeable and passionate about the primary sector
are interested in protecting Aotearoa's biosecurity system
are enthusiastic, adaptable and willing to learn
want to become a kaitiaki of New Zealand's taonga.
What you can expect in the grad programme
It's a real job, doing real work, making a real difference. As one of our grads, you'll work in a variety of areas, like biosecurity, forestry, fisheries, food, response, regulation, or policy.
You'll have 3 work rotations of about 6 months each in different parts of MPI. Rotations may include regions (like Nelson, Christchurch, or Auckland) as well as Wellington.
Then, we'll help to align your interests and goals to one of the many careers on offer.
The grad programme will prepare you with the experience and insight you need to launch your MPI career. We invest in you. Why? Because you're one of us. You're whānau.
Things to consider
You'll need:
a recent tertiary qualification (applicants should have graduated no more than 2 years before the start of the programme)
to be a New Zealand citizen, permanent resident, or be an Australian citizen
strong analytical and problem-solving skills
clear, confident communication skills
sound relationship management abilities
a collaborative working style.
We don't expect you to have a wealth of industry knowledge or experience. It's not enough to just love NZ, we are looking for your unique identifier, your pūtāutu ahurei. Thankfully, you don't have to be a one-size-fits-all mould to make it here at MPI – in fact, what makes you different is what makes you special and that's what we are looking for. We want to hear about:
your identification with your community and/or iwi
your knowledge of language other than English
if you've done voluntary or community work
your experience leading, coaching or mentoring others for example in a sports team, volunteer group or academically
other ways in which you are involved in or identify with your community of origin.
How to apply for the grad programme
Applications for the 2024 MPI grad programme will open mid-2023. For more information, email careers@mpi.govt.nz.
Grad stories
Maggie Tapa (Te Ati Haunui-a-Pāpārangi, Ngāti Raukawa)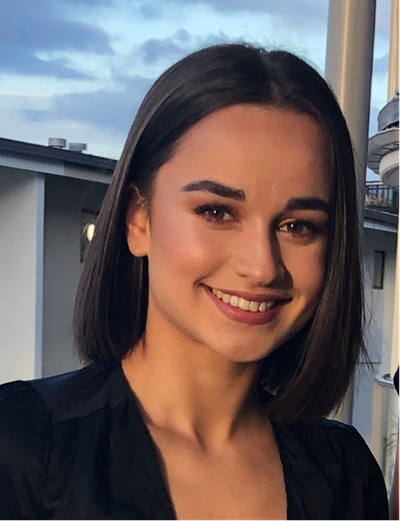 "I studied a Bachelor of Science with majors in geography and cultural anthropology at Victoria University. When I was nearing the end of my studies, I wasn't sold on a particular career, so I decided to apply for the MPI graduate programme to get exposure to possibilities in the primary sector and government in general.
I started off in an operational policy team in Te Uru Rākau (Forestry New Zealand). In this rotation I worked on an operational review of how forest fires are managed in New Zealand, which involved a countrywide tour, speaking to a range of forestry businesses. I also had the opportunity to represent MPI at a cross-agency workshop hosted by Scion Research Institute. This gave me immense exposure to MPI stakeholders and gave me a better understanding of the breadth of the primary sector.
My final rotation and current role are working in the sustainable land use team in regional economic development. Our team helps to provide farmers with the tools and support to be more sustainable and productive farmers. This role really enabled me to find my passion in supporting New Zealanders to provide better outcomes for their whãnau and communities.
One of the best parts about the programme is the development opportunities you are offered like the mentoring programme. These are super valuable at helping you grow and figure out where you want to take your career."
Sione Tuita-Alofi ('Uiha and Lotofoa Ha'apai, Neiafu Vava'u (Tonga))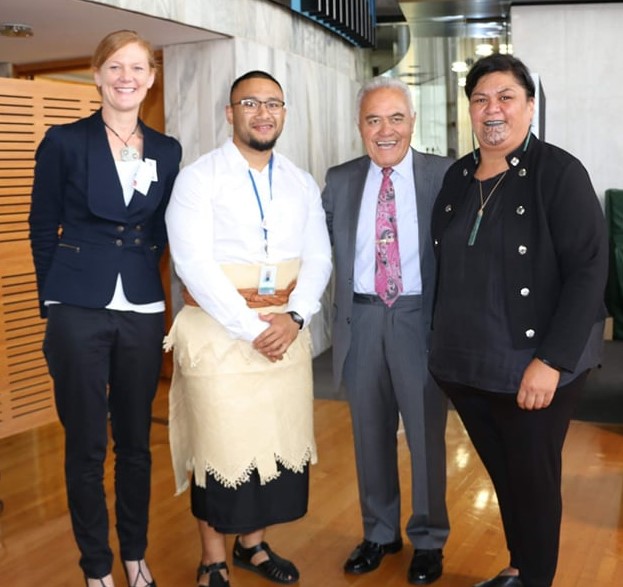 "I gained a Bachelor of Arts majoring in development studies with minors in Pacific studies and public policy at Victoria University of Wellington.
My first rotation in the MPI grad programme was in regional economic development working with stakeholders in Northland on initiatives that would enhance the economic, social, environmental, and cultural wellbeing of the region funded predominately by the Provincial Growth Fund.
My second rotation was in border policy, working specifically on biosecurity and border policy issues. My final rotation (and now my permanent job) is in Māori Agribusiness which involves working with Māori landowners on initiatives which will increase the productivity of their land.
One the coolest things about being on the grad programme is that you're a part of a group who are all getting their first taste of 'work life' together. As a part of the programme you receive support from a mentor and a buddy, and you get to meet other graduates from both the public and private sectors. The grad trips are also an awesome chance to better understand what MPI does, and how MPI works with stakeholders on the ground."
Toni Wi (Ngāti Maniapoto)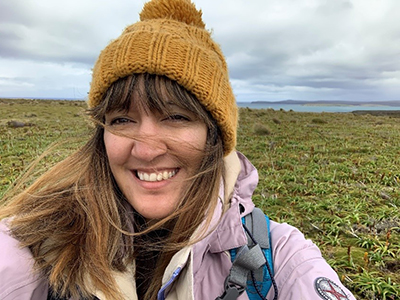 "I came into the programme with a science background and an interest in policy. My iwi is Ngāti Maniapoto, and I went to university in Christchurch and Dunedin. I decided to apply for the grad programme because of an interest in the primary industries and the chance to try out a bunch of different roles. I had three really great rotations across climate change, fisheries, and forestry, working in different areas of policy which helped me to figure out what I enjoyed and how I liked to work.
My favourite part of the programme was having a mentor and the relationships you make across the organisation, including within your own cohort. I've met so many amazing people through the programme and got to go to some amazing places – all across New Zealand, the sub-Antarctic Islands, and even the sea ice of East Antarctica. Now, I'm a policy analyst in the international fisheries management team and loving the cross-cutting work of international policy."
Keep in touch about jobs at MPI
Subscribe to job notifications in the Careers Centre
Learn more about working at MPI
Our commitment to inclusion and diversity
Ka pū te ruha, ka hao te rangatahi

— When the old net is cast aside, the new net goes fishing

Tautua nei mo sou manuia a taeao

— Serve now for a better tomorrow (Samoan)

You could be part of real change. As a leader. As kaitiaki. As a guardian. As you.