What compliance investigators do
The compliance investigations group makes sure everyone is following the laws that MPI administers. And if it appears the laws are being broken, the team investigates and gathers evidence.
Group team members work with compliance officers in other parts of MPI, such as fisheries, animal welfare, and food safety. They investigate suspected illegal activity and breaches of New Zealand's primary sector regulations.
The group takes a leadership role in developing operating standards and training materials to ensure MPI's investigators work to the highest professional standards.
See a list of all the laws that MPI administers
Compliance investigator work stories
We interviewed 2 of the group's team – Adar Tabak and Bethany Clapham – to find out more about:
the work
their career progression
what they like about the job
some of the challenges.
Adar Tabak – making a positive contribution to the country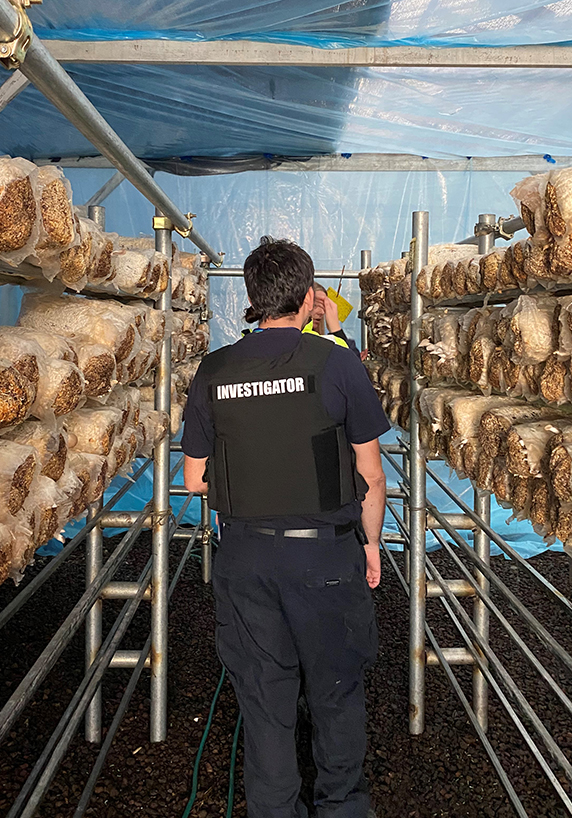 Compliance investigator Adar Tabak is passionate about working for MPI and the contribution he makes, protecting our valuable resources for all New Zealanders.
He started with MPI 7 years ago when he was 26, having completed a Bachelor of Applied Science (Biodiversity Management) with a minor in animal welfare from UNITEC, Auckland.
"I am a passionate conservationist, I am really all about sustainability and protecting the environment. That's why I did my bachelor's degree in biodiversity.
"We see cases all the time where people are poaching fish, taking more than they should, or making inaccurate declarations at the border, and falsifying export documents.
"I like making a positive contribution to the country and I get a sense of achievement from a successful court outcome. A positive result - that's what I am after."
Moving to investigations was a natural fit for Adar
Before coming to work with MPI, Adar worked in animal management, where 95% of his work involved dealing with dog control and managing confrontational or difficult situations.
Adar's first job at MPI was as a quarantine officer, he quickly progressed to senior quarantine officer, then to senior technical officer.
"Going into investigations was a natural fit for me because as well as my experience at MPI, my animal management role had given me a good background in enforcement.
"I started out in biosecurity investigations – chasing up on people importing seeds through the mail centre. I developed my skills over time and got into more complex investigations.
It's the most challenging job Adar has had
"Attention to detail is critical for getting a good outcome. We have to follow strict procedures, everything we do, we are always thinking about whether this is admissible in court.
"It's the most challenging job I've had, you have to really engage your brain. There is so much legislation we enforce, and so much analytic material to process. There are a lot of complex situations and if you can find a novel way of solving a problem that's always good, it makes you a better investigator."
"I'm really proud to be representing MPI."
I feel like my role shows that MPI is going out of its way to make sure the regulations MPI governs are enforced and there are tangible consequences for people who break the rules.

- Adar Tabak
---
Bethany Clapham – a good balance of field and office work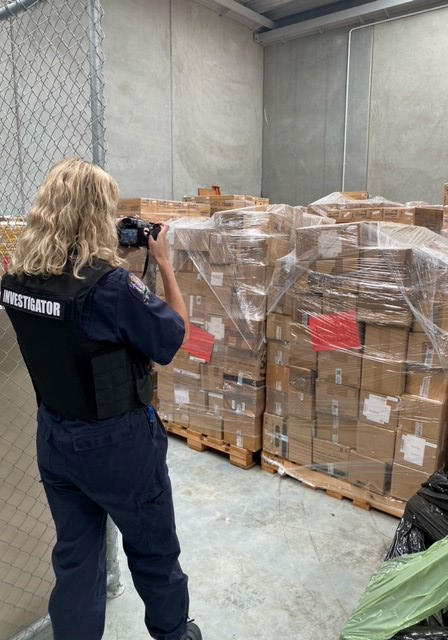 Bethany Clapham is also a compliance investigator. With such an intriguing job title she is used to being asked by friends and acquaintances just what her job entails.
"There's not much I can tell people about the details of what I'm working on but the results of MPI prosecutions are often in the news.
"It's a job that requires strategic thinking and a high EQ [emotional quotient] because you need to be able to work with people in quite stressful situations.
"We undertake a lot of interviews, so reading people well is really important. Analytical skills and great attention to detail are requirements too."
Comprehensive training is part of the role
"We investigate breaches of all the legislation across MPI, including food safety, biosecurity, forestry, fisheries, hazardous substances and animal welfare. No two investigations are the same. Active investigations can lead to criminal prosecutions, so the role requires a high level of discretion.
"We get specialist training for intelligence gathering, surveillance techniques, evidence collection and analysis of data. You build up your skills over the years and a lot of training happens on the job."
Bethany, 27, is based in Auckland. She joined the MPI Graduate Programme in 2016 which was a great way to learn about all the sectors across MPI. Before becoming a compliance investigator, she also worked as a food compliance officer.
Bethany has a Bachelor of Health Sciences and Bachelor of Science from The University of Auckland, with an environmental science major. She is now studying towards a Master of Public Health degree.
Bethany's work is wide-ranging and can be complex
As part of her role, Bethany investigates breaches across all MPI regulated legislation and may be required to give evidence in court.
The work can be challenging at times, but MPI works hard to make sure she is safe. Bethany is required to do risk assessments for all field work. There are a range of precautions she must take as a result, including sometimes the use of protective equipment such as stab-proof vests.
"Some investigations can be quite complex and take many months. We have multiple investigations on the go at any point.
Bethany's investigations are mainly focused on animal products such as honey and illegal imports of goods across the border.
"There is a leadership aspect to the role, too. If you are the lead investigator, you are in charge and need to manage a team.
"The team discuss options for what will happen in a job and then the lead investigator creates orders for the team that tells them what they should do that day. It's fun creating those.
"At the end of the day, it's about upholding the rules. I think we do a good job, and work hard to hold offenders to account."
I like the variability. It's a good balance of field and office work. It can be quite exciting – sometimes you drop everything to go and do a high-risk job.

- Bethany Clapham
Do you want to work for MPI?
Our Careers Centre lists vacancies. If you register, you can get email alerts when we post jobs of interest to you, including compliance investigators.