Quick facts
More than 200 warranted and trainee honorary fishery officers (HFOs) work around New Zealand.
HFOs help educate recreational fishers about the rules and regulations.
HFOs do between 13,000 and 20,000 inspections each year.
Most HFOs spend 100+ hours a year in their volunteer roles.
When fully trained, they have similar powers to paid fishery officers, including the authority to search, question and seize.
All have a passion for protecting our fisheries for future generations.
Volunteer HFOs a vital part of MPI's work
Honorary fishery officers are volunteer warranted officers who patrol New Zealand's coastline to help preserve our fisheries.
They work alongside full-time fishery officers, helping recreational fishers understand rules and regulations.
Our HFOs are highly motivated and committed to assisting with the sustainability of New Zealand's fisheries.
They provide an important community service through their unpaid work.
Fully-trained HFOs have similar powers to full-time, paid fishery officers, including the authority to search, question and seize. To become a warranted HFO, they do comprehensive training and must pass several exams.
Duties are a mix of education and compliance
HFO duties include:
educating people about fishing rules and encouraging voluntary compliance
patrolling the coastline to check that fishers are complying with fisheries regulations
gathering information and investigating suspicious behaviour on people breaking fishing rules and regulations
detecting and apprehending offenders and helping with their successful prosecution.
HFO requirements
HFOs need to be:
in good health and reasonably fit
able to commit to working at least 100 hours a year
professional, enthusiastic, and excellent communicators
passionate about protecting the New Zealand fishery for future generations.
They also need to have basic computer skills.
Many volunteers also have a background in fishing and speak languages used by their communities.
Honorary fishery officer position description [PDF, 114 KB]
Training for new officers
All new HFOs receive extensive formal training. They will spend about 80 hours patrolling and training under close supervision before becoming a warranted HFO.
---
Meet some of our volunteers
Find out what motivates them to take on a sometimes confrontational role, working for free and in many cases using up their annual leave.
Dan Ellis – passionate about preserving our fisheries
Dan is an ex-Territorial Force Army sergeant who has been an HFO for over 20 years. He also volunteers as a member of a local search and rescue organisation.
He's a very active HFO in the Wellington region, often patrolling weekdays after work and about 4 weekend days a month.
He says he's passionate about preserving our fisheries for future generations and is a diver and fisher himself.
Tanya McConaghey – 3 years as an HFO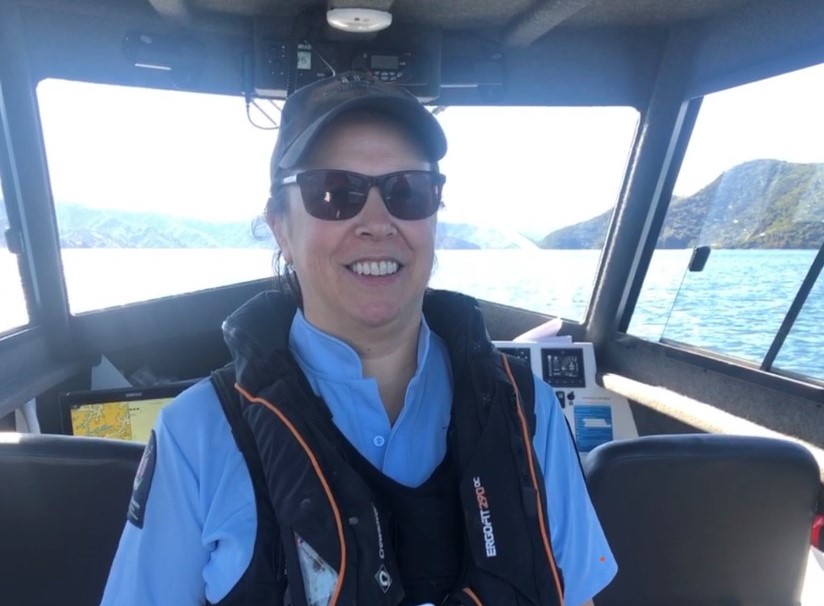 Tanya McConaghey has been a HFO for about 3 years. Her voluntary work helps protect the Marlborough fishery and keep it sustainable.
She grew up with a love of fishing and during the Summer of 2023, she also spent 2 weeks working as a fully-fledged fishery officer which helped her develop her skills further for her HFO work.
Her best advice to recreational fishers, particularly when measuring your catch – if it doesn't look 100% accurate and you have to remeasure it and debate whether it is legal size – it probably isn't.
Cory Grant – 7+ years volunteering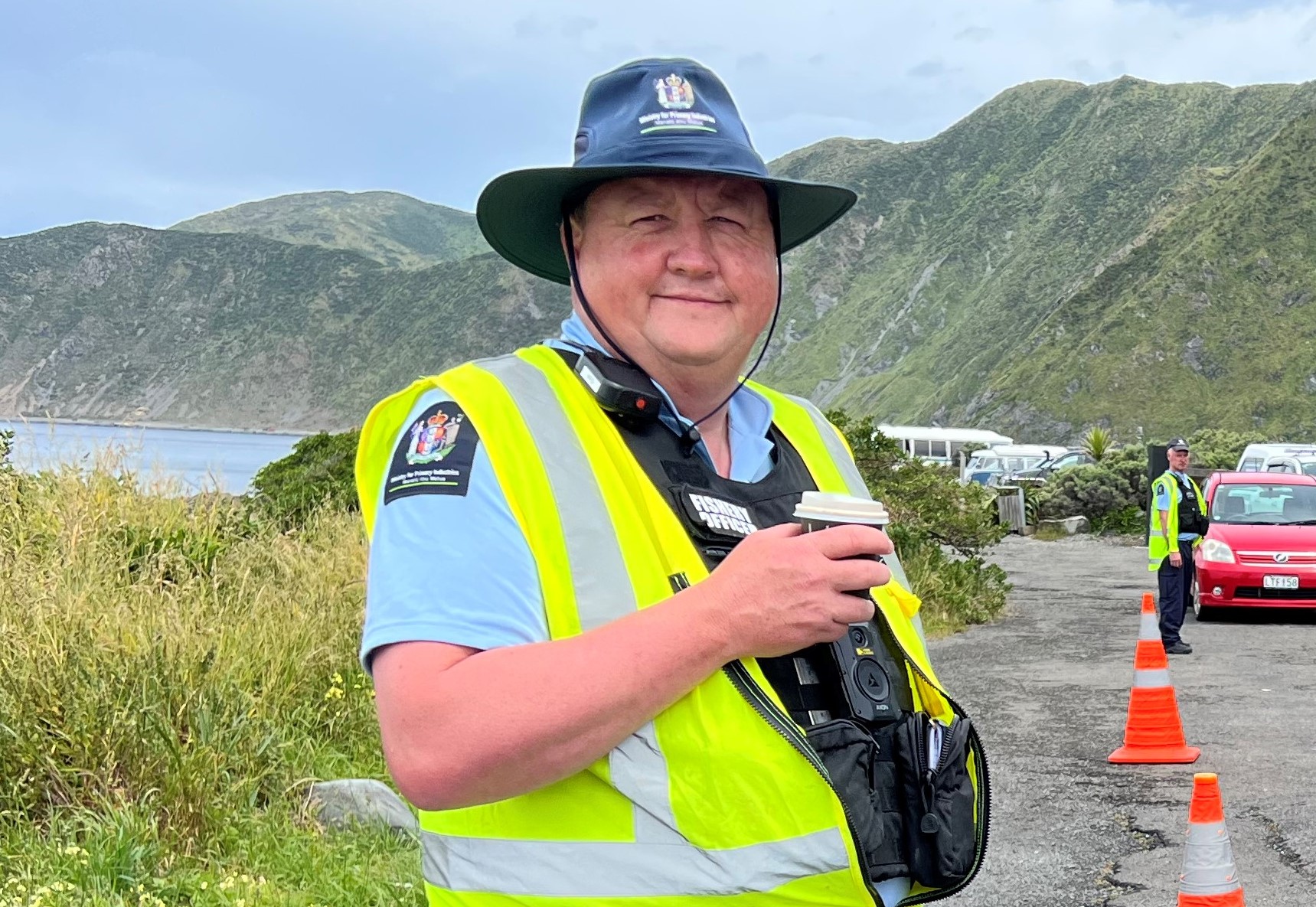 Cory Grant has been an HFO for over 7 years, helping protect the Wellington fishery and keep it sustainable.
He's also a keen recreational fisher and that was all the motivation he needed to get involved and give something back to his community.
Cory says the Wellington coastline is rugged and he's gained a lot of experience, including supporting employed fishery officers during patrols on the water and in the air with our friends from the New Zealand Defence Force. His best advice – fish for a feed and stick to the rules.
Related information
Who to contact
If you want to be considered for an HFO role, email HFO@mpi.govt.nz
In your email, tell us what area you live in and your reasons for wanting to become an HFO. Your email will then be forwarded to the coordinator for your area, who will contact you directly.